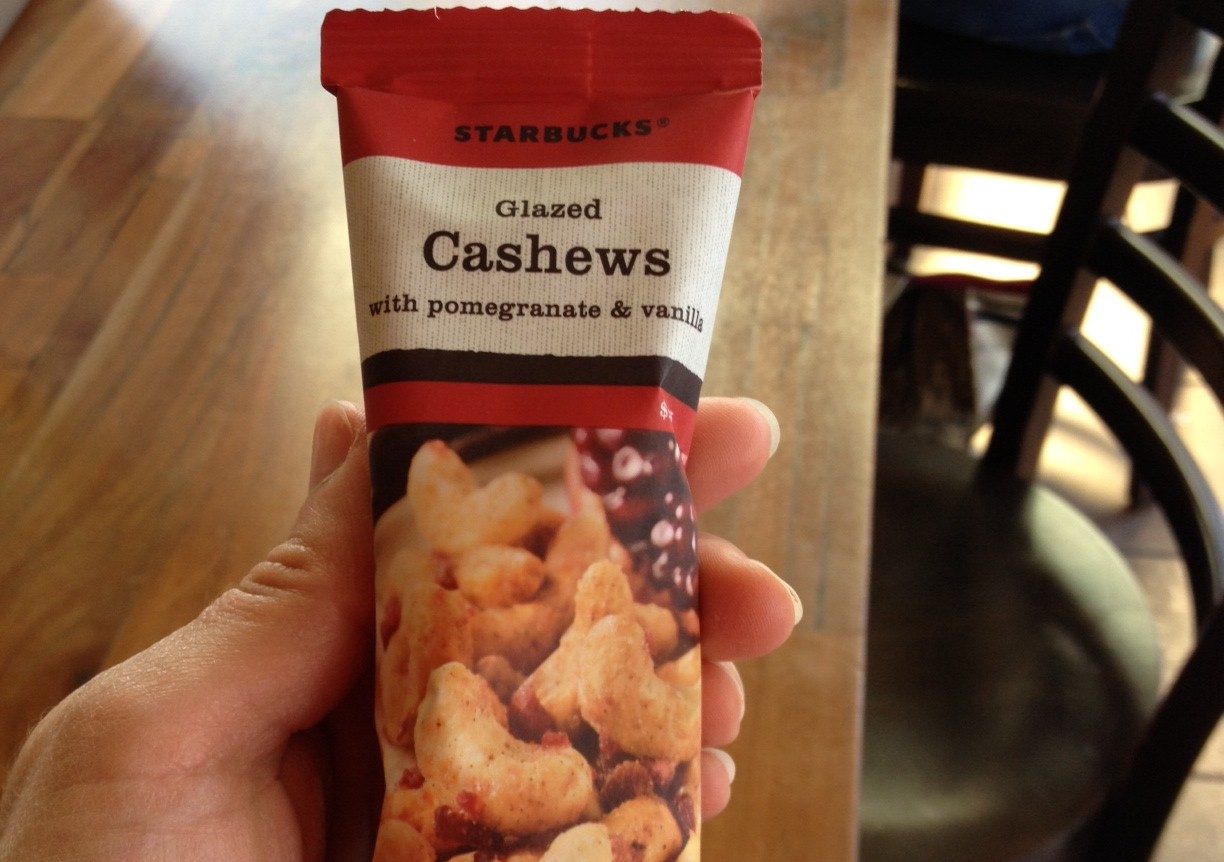 Accidentally Vegan: Starbucks Glazed Cashews
Accidentally Vegan: Starbucks Cashews Glazed with Vanilla and Pomegranate!
I really enjoy a lovely latte. And I always appreciate having something yummy to snack on while I'm taking my coffee break.
Sometimes it can be a challenge to find non-dairy options for my coffee, and even harder to  find the accompanying vegan treats.  However, in the Starbucks right around the corner from my office, I am glad to report that this Starbucks does indeed have vegan options. I discovered a fabulously delicious go-to vegan snack.
Starbucks has these super yummy glazed cashews with pomegranate and vanilla that happen to be 100% vegan!  The pomegranate is sweet and chewy, and the crunchy cashews have just a hint of vanilla. The combo is rich, satisfying, and delicious.
If I need a sweet treat in the afternoon, these Accidentally Vegan Starbucks cashews with Glaze have become my go-to vegan snack.  At least I know I'm getting some protein with my treat.  They're a great option if you're looking for a vegan snack with your coffee.  Bon appetit!
Learn more about vegan snacks, meat, dairy, and egg alternatives, in my vegan Food Reviews section. I share what tastes good. This product is Yummy Plants approved!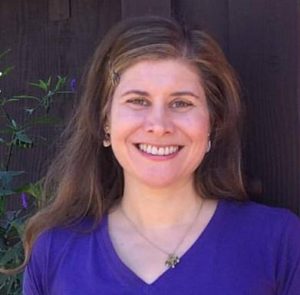 Rebecca Gilbert is the founder of Yummy Plants and the author of It's Easy to Start Eating Vegan. She's a former competitive figure skater whose switch to a vegan diet healed her chronic joint pain. Rebecca has been a featured speaker at events including the World VegFestival in San Francisco, Vegetarian Summerfest, the New York City Vegetarian Food Festival, and Paris Vegan Day. She has presented on live television and given corporate talks about healthy eating. Book Rebecca to speak at your organization.