Einkorn Crispy Cocoa Cookies by Jovial
Accidentally Vegan: Einkorn Cookies!
Have you ever heard of the ancient grain called einkorn?   It's a type of wheat that was first cultivated over 12,000 years ago!
I've been seeing many more products appear made from super yummy einkorn: pasta, flour, and now Crispy Cocoa Cookies!
These vegan chocolate cookies are made without honey, dairy, or any animal products, and they are soooo yummy!   I also love the Jovial mission: "to rediscover the purest heirloom variety of ingredients, replenish their supply and transform them into products that enhance nature's innate goodness."   With the focus on food security in the world today, it is so exciting to see a company that is creating biodiversity (and supporting small farms!).
This product isn't labeled as vegan, but I couldn't find any listing of egg, dairy, or honey on the box or on the Jovial website.  These vegan einkorn cookies are truly an "Accidentally Vegan" find!
I found Jovial Einkorn Cookies at  Whole Foods.  And you can also buy Jovial Einkorn Cookies – Crispy Cooca flavor online in multi-packs through Amazon (with free Super saver shipping!) .
Thanks Jovial for your focus on the environment from seed to shelf!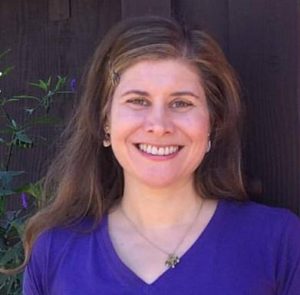 Rebecca Gilbert is the founder of Yummy Plants and the author of It's Easy to Start Eating Vegan. She's a former competitive figure skater whose switch to a vegan diet healed her chronic joint pain. Rebecca has been a featured speaker at events including the World VegFestival in San Francisco, Vegetarian Summerfest, the New York City Vegetarian Food Festival, and Paris Vegan Day. She has presented on live television and given corporate talks. Book Rebecca to speak at your organization.