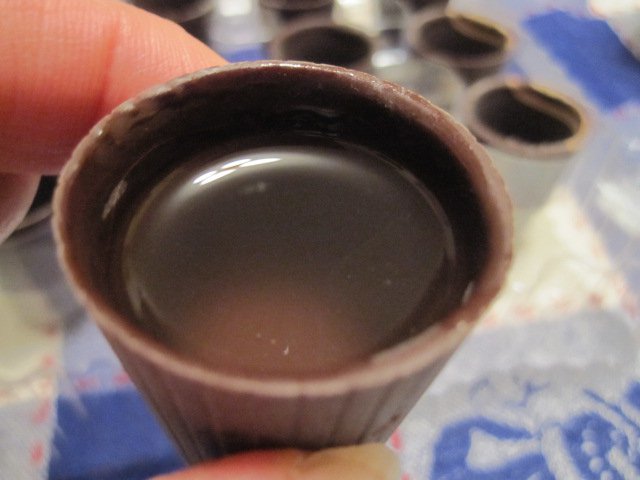 Accidentally Vegan: Dobla Chocolate Shot Glasses!
Tis the holiday season, and it's a time for parties and celebrations.   One of my favorite ways to make a toast is with a vegan chocolate shot glass.  What's not to love???  I fill it with my favorite liqueur and then I get to eat the rich, chocolate glass… YUM! I found one online Dobla Dark Chocolate Shot Glasses!!!
My personal favorites with the chocolate shot glass are Jacquin's Glaciale Creme de Menthe and homemade vegan Baileys.  What is your favorite liqueur?  If you're looking for a dairy substitute to veganize your favorites, you can make creamy vegan cocktails with So Delicious Coconut Milk Creamer.  Drinkstreet.com and Barnivore are excellent resources for drink recipes.
The dark chocolate shot glasses are made in the Netherlands by a company called Dobla and you can purchase them on Amazon.  The package lists the ingredients as "sugar, chocolate liquor, cocoa butter, soy lecithin, natural vanilla."   The shot glasses are also produced in a nut-free facility.
Once you've tried these vegan chocolate shot glasses, your parties will never be the same again.  Cheers!
Did you find a great Accidentally Vegan product?  Send us a note to share your discovery and you could be featured on a future edition of  Yummy Plants' Accidentally Vegan!