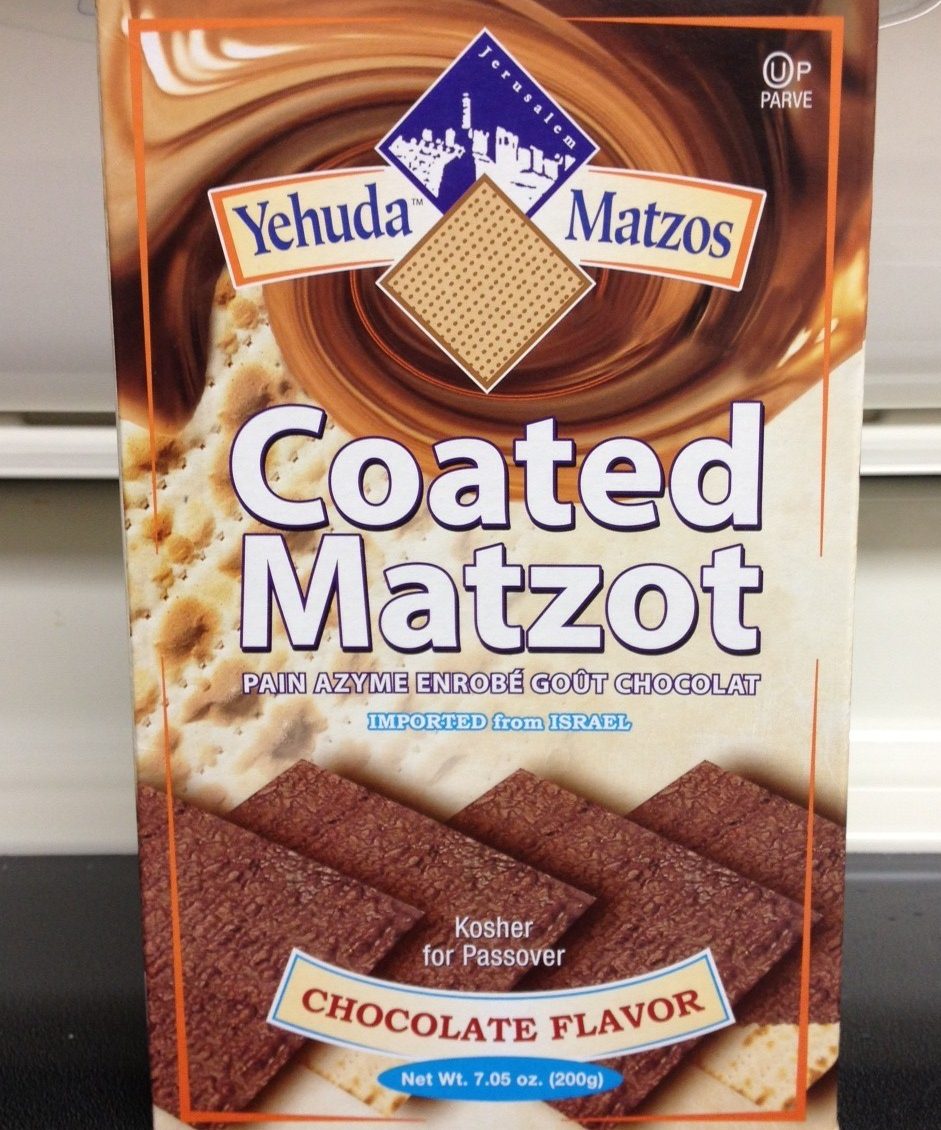 Accidentally Vegan: Chocolate Matzo
Get Ready for Passover with… Accidentally Vegan Chocolate Matzo by Yehuda Matzos!
For all my friends celebrating Passover, here's a shout-out for chocolate matzo. It's light, crunchy, and it's covered in CHOCOLATE.  Need I say more?
This product isn't labeled with the vegan symbol, but the parve label means that it definitely contains no dairy products. I also checked the ingredients to confirm that these chocolate matzo are egg-free.  And for people observing the Passover holiday, the Yehuda Matzos website certifies that their special Kosher for Passover products are produced under the supervision of the Orthodox Jewish community and certified as kosher by the Chief Rabbinate of Jerusalem.
I found this accidentally vegan chocolate matzo product at the Giant Eagle in Pittsburgh. You can also buy chocolate matzo Accidentally Vegan Chocolate Matzo by Yehuda Matzos.
Note: be aware that some brands of chocolate matzo may be considered kosher dairy, and labeled as such.  If they're made with milk chocolate, they won't be vegan.
If you're looking for a crunchy, chocolately snack during the Passover holiday, this one is a winner! Happy Passover and check out these tips for a Vegan seder.
Looking for more vegan snacks? Check out all of my vegan Food Reviews.