Accidentally Vegan: NuGo Bar Chocolate Chocolate Chip!
Accidentally Vegan: Nugo Bar – Chocolate Chocolate Chip!
Have you even been stuck at an airport and hungry but couldn't find anything vegan to eat?  You marched from one refreshment area to another – to the drumbeat of a growling tummy – looking for that elusive morsel, a vegan snack.   This Accidentally Vegan NuGo bar is chocolatey, chewy, and extremely filling.  I originally discovered these super yummy NuGo Nutrition bars at the Pittsburgh airport, and then realized they are widely distributed in grocery stores, health food stores, and lucky for me, airports across the country.




Fun fact: Nugo Nutrition was founded by two runners from Pittsburgh :)
If you can't find these bars near you, it's easy to buy NuGo Nutrition Bars online through Amazon. Note: not all of the flavors are vegan. Check the packaging. The vegan ones are clearly marked.




Thanks NuGo Nutrition for saving hungry and weary vegan travelers!
Learn more about vegan snacks, meat, dairy, and egg alternatives, in my vegan Food Reviews section. I share what tastes good. This product is Yummy Plants approved!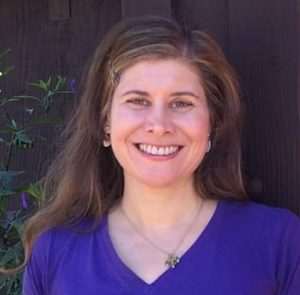 Rebecca Gilbert is the founder of Yummy Plants and the author of It's Easy to Start Eating Vegan. She's a former competitive figure skater whose switch to a vegan diet healed her chronic joint pain. Rebecca has been a featured speaker at events including the World VegFestival in San Francisco, Vegetarian Summerfest, the New York City Vegetarian Food Festival, and Paris Vegan Day. She has presented on live television and given corporate talks. Book Rebecca to speak at your organization.