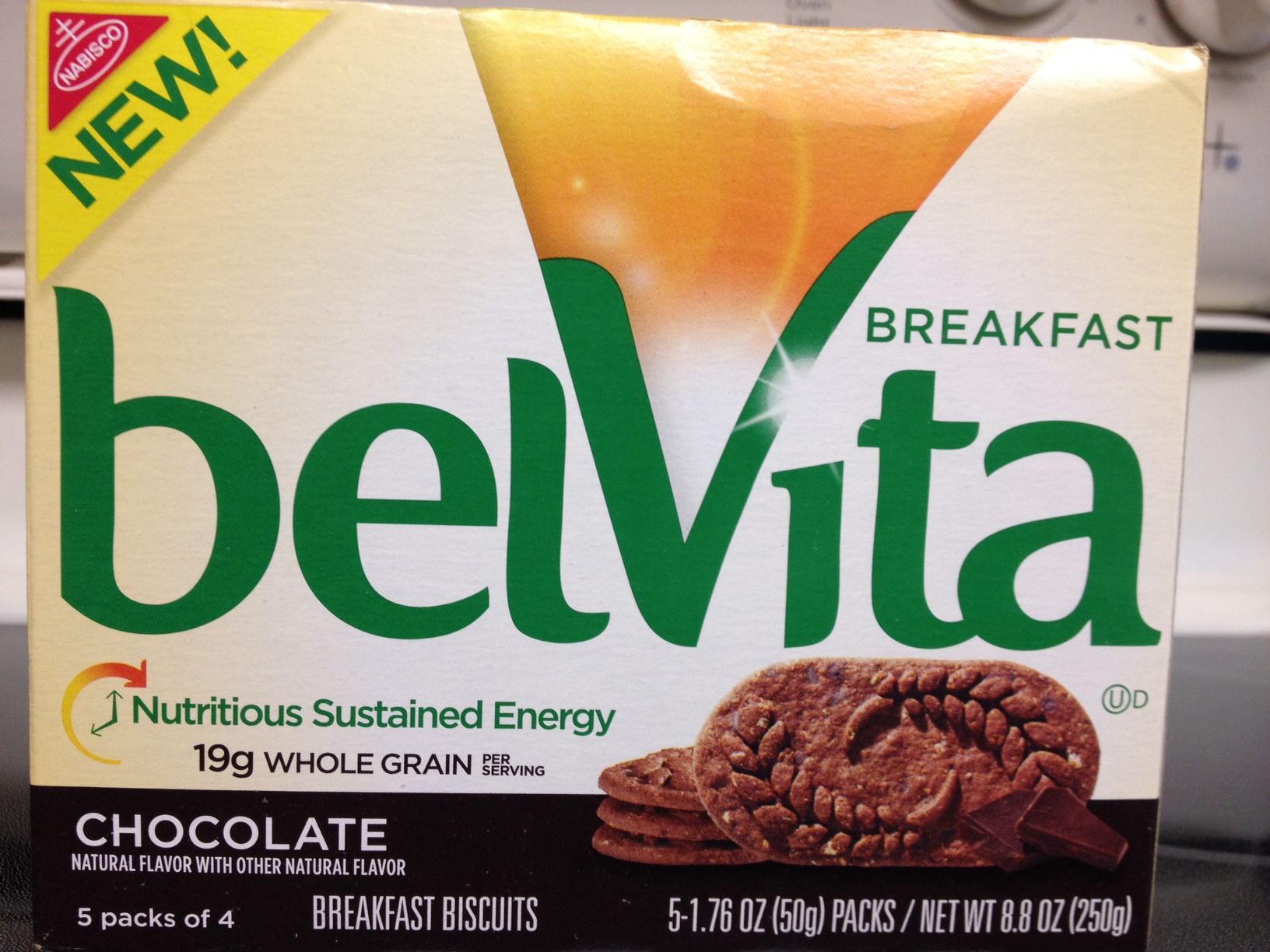 Accidentally Vegan: BelVita Breakfast Biscuits!
BelVita Chocolate Breakfast Biscuits are accidentally vegan! The chocolaty, filling biscuits are great for a meal on the run.  They're made without high-fructose corn syrup, partially hydrogenated oils, artificial flavors or sweeteners.
I found these Belvita biscuits in the cookie aisle when I was looking for lightweight travel provisions for a long flight.




Each box contains five packs of biscuits, four to a pack – with one gram of protein per biscuit. Nabisco BelVita biscuits come in four flavors: chocolate, apple cinnamon, blueberry, and golden oat.
If you can't find these Accidentally Vegan Belvita Biscuits at a store near you, BelVita breakfast biscuits are available online.
---
Looking for more vegan foods? Visit the Vegan Food Reviews section to discover more products you can buy online or in stores. You'll find products for vegan desserts, snacks, dairy and meat alternatives, and frozen/ packaged meals. I share vegan food that tastes good. These products are #YummyPlantsApproved!
Prefer to cook, bake, and make your own vegan snacks? Check out the Yummy Plants easy vegan recipe collection.
Are you a beginner vegan? Visit the Start Here page for tips to help support your vegan journey or pick up a copy of It's Easy to Start Eating Vegan.