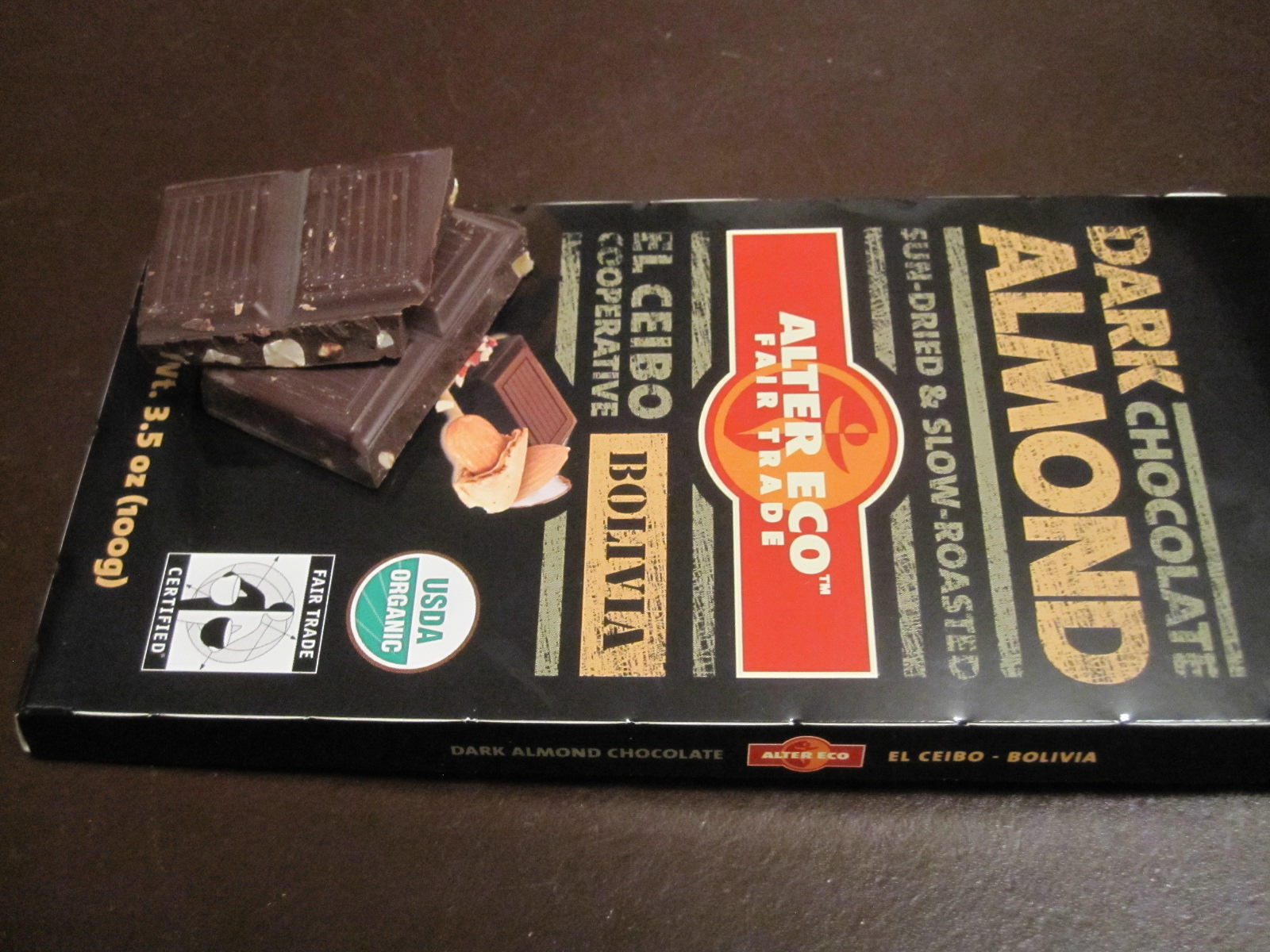 Accidentally Vegan: Alter Eco Fair Trade Organic Dark Chocolate Almond Bar!
Alter Eco's single source vegan chocolate bar is OMG good.  This rich and creamy vegan chocolate bar is packed with roasted organic almonds!  Just one bite and I was in love…
The packaging has changed since I first wrote this post. I'm including a visual of the new packaging.
With this bar, I can eat well and do good. I can vote with my pocketbook for the kinds of companies I want to support. Alter Eco has certified that these chocolate bars are made with fair trade chocolate from the small scale farmers of the El Ceibo cooperative in Bolivia, which means that your purchase of this vegan chocolate actually helps to benefit 800 families in the Bolivian part of the Amazon!
And… they're super yummy! The salted almond dark chocolate bars are dairy-free and still have a satisfying creaminess… and crunch.
I found this vegan dark chocolate almond bar at Whole Foods.  But it looks like you can also buy their products online through Amazon, directly from the Alter Eco website or at many different chains including  Whole Foods,  Wegmans, Giant, Wild Oats, Nugget Markets, Earth Fare, Mother's Markets, Jimbos, Sprouts, New Leaf, Andronicos, Mollie Stone's, Draegers, Safeway Canada, Select NCGA Coops, as well as many local independent retailers.
Wow, what a fulfilling way to satisfy my chocolate cravings – and make a difference in the world. Thanks Alter Eco for making these amazing vegan chocolate bars and for helping people in the Amazon region!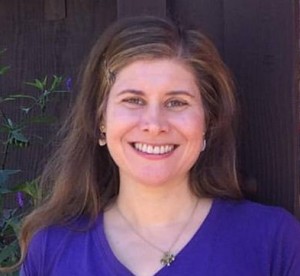 Rebecca Gilbert is the founder of Yummy Plants and the author of It's Easy to Start Eating Vegan. She's a former competitive figure skater whose switch to a vegan diet healed her chronic joint pain. Rebecca has been a featured speaker at events including the World VegFestival in San Francisco, Vegetarian Summerfest, the New York City Vegetarian Food Festival, and Paris Vegan Day. She has presented on live television and given corporate talks about healthy eating. Book Rebecca to speak at your organization.