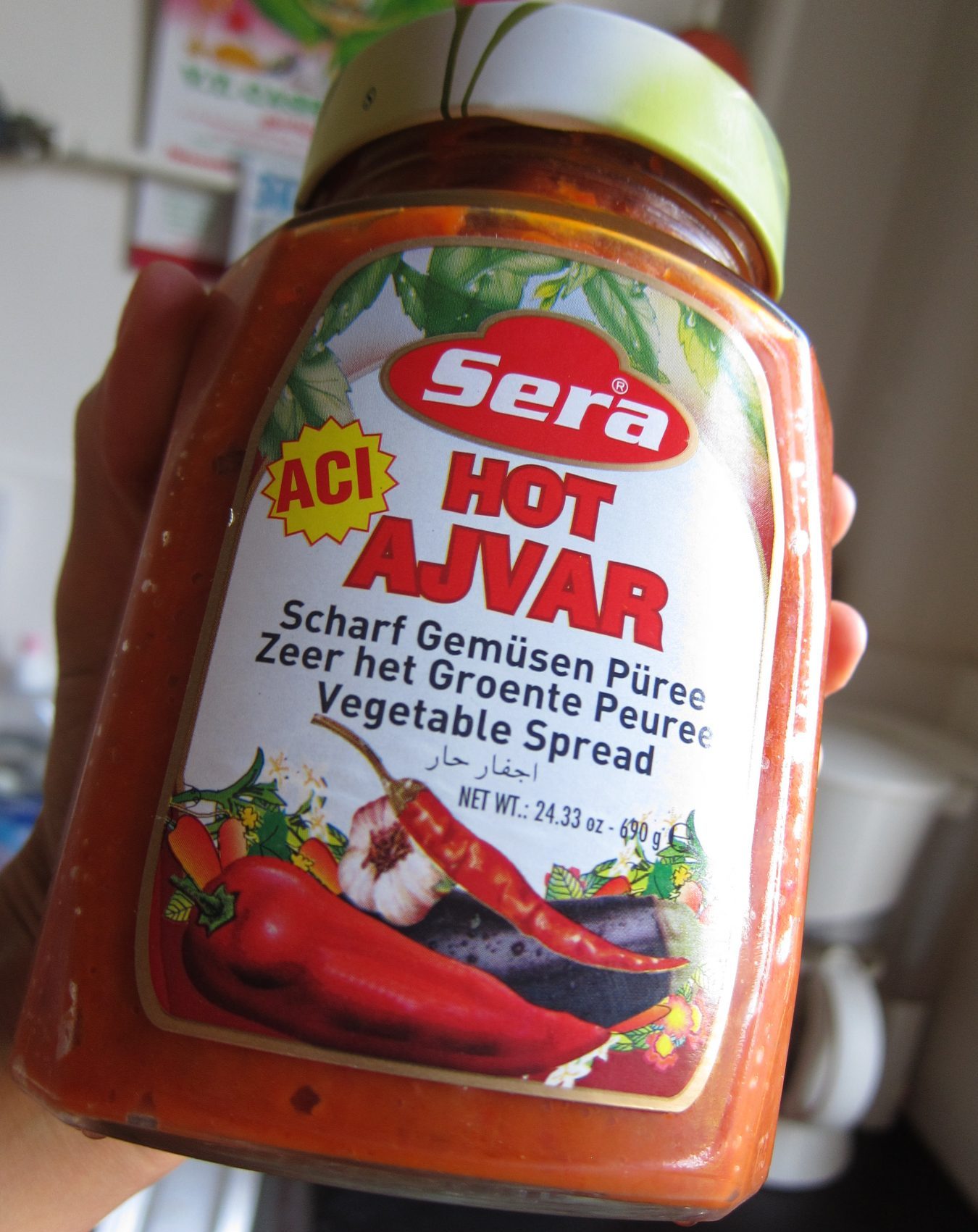 Accidentally Vegan: Ajvar!
We owe our friends in the Balkans a big hvala (thank you) for Ajvar, a tangy, bright-orange spread that tastes amazing slathered on just about anything.
Made from red bell peppers, eggplant, and garlic, this versatile condiment is equally delicious spread on slices of baguette, as a dip for veggies and chips, or as a topping for pasta or baked potatoes.  Don't be put off by the words "hot" or "spicy" on the label: this stuff packs about the same fiery punch as your favorite ketchup.
It's a type of relish, not a brand, so you may find different manufacturers.  In the US, look for Ajvar at your nearest Middle-Eastern our European specialty market.  If you strike out, there's always Amazon.  (Podravka brand ajvar is available on Amazon).  Visiting Europe? Ajvar is available at most urban supermarkets throughout Europe.