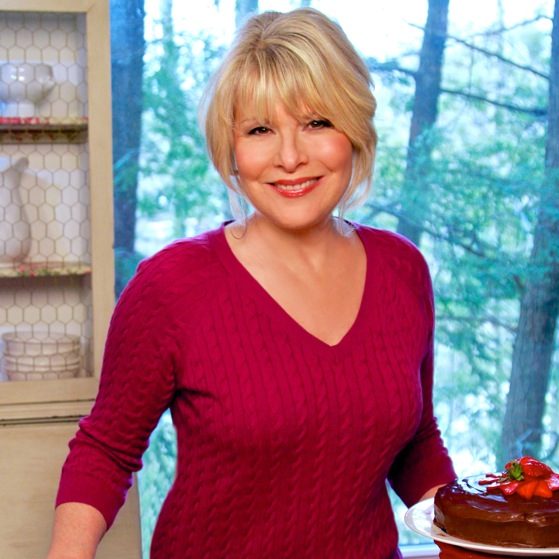 Meet Vegan Chef Laura Theodore, the Jazzy Vegetarian!
Laura Theodore, the Jazzy Vegetarian, always hits the right note.  Award-winning singer-songwriter, actress, and popular  P.B.S. T.V. vegan chef, Laura has whipped together a life spiced with talent and creativity, a life sustained by plant-based nutrition.  She's also just launched a new cookbook: Jazzy Vegetarian Classics: Vegan Twists on American Family Favorites.
About twenty years ago, Laura decided to become a vegetarian for health reasons.  At the time, vegetarian recipes were hard to come by so Laura began to invent her own, transforming traditional family recipes into vegetarian-friendly treats.  Later she chose the vegan path for these reasons:  "Compassion for animals, better health, and the proven positive effect a plant-based diet can have on the environment."
Pivotal Experiences
When asked about the turning points in her life – those moments when she affirmed the choices she'd made and the paths she'd chosen – Laura noted the three most significant:
1) "Creating and then being given the opportunity to have my own cooking show on national public television (PBS, Create Channel), so I can share my vegan culinary adventures with the world.  The show is now available in nearly 90% of U.S. homes so it makes a great platform for getting the word out there about how delicious vegan eating is."
2)  "Reading Gene Baur's book Farm Sanctuary:  Changing Hearts and Minds About Animals and Food."  Farm Sanctuary's mission is to protect animals from cruelty, inspire change in the way society treats farm animals, and promote compassionate vegan living.  Time magazine has characterized Gene Baur, Farm Sanctuary's President and Co-Founder, as "the conscience of the food movement."  https://www.farmsanctuary.org
3)  "Working and learning about plant-based nutrition from the great Dr. Pam Popper, co-founder of the Wellness Forum."   Dr. Popper is a renowned naturopath and expert on nutrition and health.  https://www.wellnessforuminstitute.org
Some Cooking Tips
An enthusiastic teacher and learner, Laura makes vegan cooking fun and easy.    She offers sound advice for folks who are thinking about adding some spice (and healthy eating) to their lives by trying a plant-based diet:   Go slow.  "Start by serving one non-meat, plant-based meal each week."
Laura suggests starting with hardy entrees like veggie chili, vegan lasagna, or spaghetti with marinara sauce.  Although meat analogs are available, Laura prefers to use mushrooms, mashed cooked beans, ground nuts, or ground seeds to give a "meaty" flavor to dishes. She has shared an easy vegan recipe, Spaghetti and Wheatballs, from her new cookbook, Jazzy Vegetarian Classics.
For new vegan bakers who are wondering about substitutes for eggs, Laura recommends mashed bananas or whipped organic tofu, especially for use in muffins, brownies, and many cake recipes.  Ground flax seed mixed with a small amount of water also works.  If the recipe calls only for one egg, adding a little more liquid may do the trick.
Dairy substitutes are no problem.  There are many vegan non-dairy milks available (rice, soy, almond, hemp, cashew, coconut, and oat) as well as tasty non-dairy, vegan cheeses.
Laura's natural creativity has inspired her cooking.  "Creating vegan meals for me is like singing a great jazz tune … spicy improvisations with a spicy outcome," she explains.  Keep up the music, Laura. You're teaching all of us how to reach for the high note in vegan cooking!
For more terrific vegan recipes, go to Laura's website.