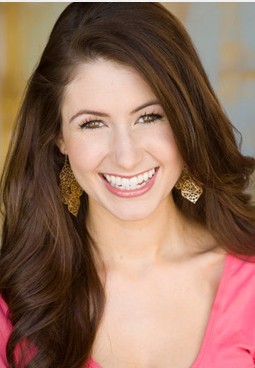 Chloe Coscarelli: Champion of the Cupcake Wars
When Chef Chloe Coscarelli won the Cupcake Wars on the Food Network in 2010 with an array of gorgeous and delectable vegan cupcakes, she not only launched her own career, she also helped to bring vegan baking into the mainstream.  This graduate of Berkeley (University of California) and the Natural Gourmet Institute wowed the judges and introduced a global audience to the delights of vegan baking.
Since putting the icing on her cupcakes, Chloe has become a go-to source for all things vegan.   Click on chefchloe.com for some fabulous recipes, videos, and more.  (Check out her recipe for Vegan Cookie Dough Truffles!!!)  Her popular cookbook, Chloe's Kitchen: 125 Easy, Delicious Recipes for Making the Food You Love the Vegan Way, offers an abundance of tasty, EASY recipes. 
Chloe became a vegan as a teenager.   She had started off as a vegetarian but later decided it was easier to be a vegan. "When I was a vegetarian, I was relying on meals that had everything but the meat.  I wasn't exploring replacement foods like quinoa and kale or being open to the possibilities," Chloe recalls.   "I didn't feel moving to a vegan diet was restrictive.  It was eye-opening and exciting.  A world filled with new colors and textures."
In order to accommodate her daughter's vegan diet, Chloe's mother Shelley prepared vegan meals for the whole family.  Often Chloe and her mother cooked together, creating new dishes and "veganizing" favorite foods and traditional American fare.  Their collaboration continued when Chloe wrote her cookbook, Chloe's Kitchen, which is dedicated to her mother.
"Creating a cookbook is much different than cooking for family and friends," Chloe says.  "Even if I had a great recipe that tasted fabulous, I kept revising it to create the simplest possible recipe.  In order to make vegan cooking accessible for less experienced chefs, I worked to shorten the ingredient list and to make the instructions simpler.  Perceived complexity can be a block to trying vegan food.  People tell me all the time, 'If I could eat like this all of the time, I would be vegan.'  Or 'If you would cook for me like this, I could be vegan.'  I wanted to show people how easy it is to create delicious vegan food. This is a cookbook for everyone, vegans and non-vegans."
While on tour for the cookbook, Chloe met many people whose lives had been changed using the recipes and information on her website.  Perhaps the most touching story was that of a mom and her daughter who had taken a four-hour train trip to come to a book signing.  The mother who suffered from multiple health problems had decided to go vegan.  Using recipes from Chloe's website, the woman lost a significant amount of weight and was feeling much better.   "She had traveled all that way to tell me how much I had helped her," Chloe says.   "It meant so much to me know that."
Chloe Coscarelli is a fantastic ambassador for the vegan world, introducing us to new vegan dishes and vegan versions of our old favorites.  Chef Chloe makes vegan cooking and baking accessible for all of us. Thank you, Chloe! I can't wait to try your chocolate chip cookie dough truffles!
Try Chloe's special Raspberry Tiramisu cupcake: her winning recipe on the cupcake wars!  
"It's a moist vanilla cake soaked with esspresso and amaretto, stuffed with a fresh raspberry filling, ground chocolate, and topped with fluffy tiramisu buttercream. Totally vegan and totally delicious!"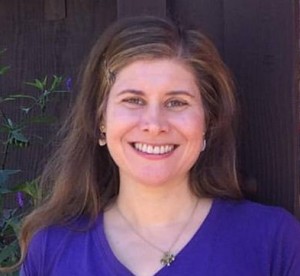 By: Rebecca Gilbert
Rebecca is the founder of Yummy Plants and the author of It's Easy to Start Eating Vegan. She's a former competitive figure skater whose switch to a vegan diet healed her chronic joint pain. Rebecca has been a featured speaker at the World VegFestival in San Francisco, Vegetarian Summerfest, New York City Vegetarian Food Festival, and Paris Vegan Day. She has presented on live television and given corporate talks about healthy eating. Book Rebecca to speak at your organization.