Start Eating Vegan: Meat and Dairy Alternatives, Vegan Recipes and Vegan Packaged Food Reviews
Welcome to Yummy Plants!
It really is easy to start eating vegan. I'm so happy you're here to share the joy of vegan food… because plants are yummy! :)
I'm filled with gratitude for the changes veganism brought into my life: physically, mentally, spiritually and emotionally. My competitive figure skating career ended in my 20s because of debilitating, chronic joint pain in my knees. A few short weeks after going vegan, I healed! The pain went away and I returned to the ice.
Many years ago I went vegan for my health. I stay vegan for the animals.
Love Life. Vegan.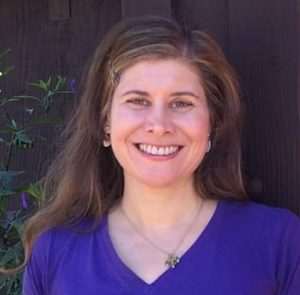 Rebecca Gilbert is the founder of Yummy Plants and the author of It's Easy to Start Eating Vegan. She's a former competitive figure skater whose switch to a vegan diet healed her chronic joint pain. Rebecca has been a featured speaker at events including the World VegFestival in San Francisco, Vegetarian Summerfest, the New York City Vegetarian Food Festival, and Paris Vegan Day. She has presented on live television and given corporate talks. Book Rebecca to speak at your organization.