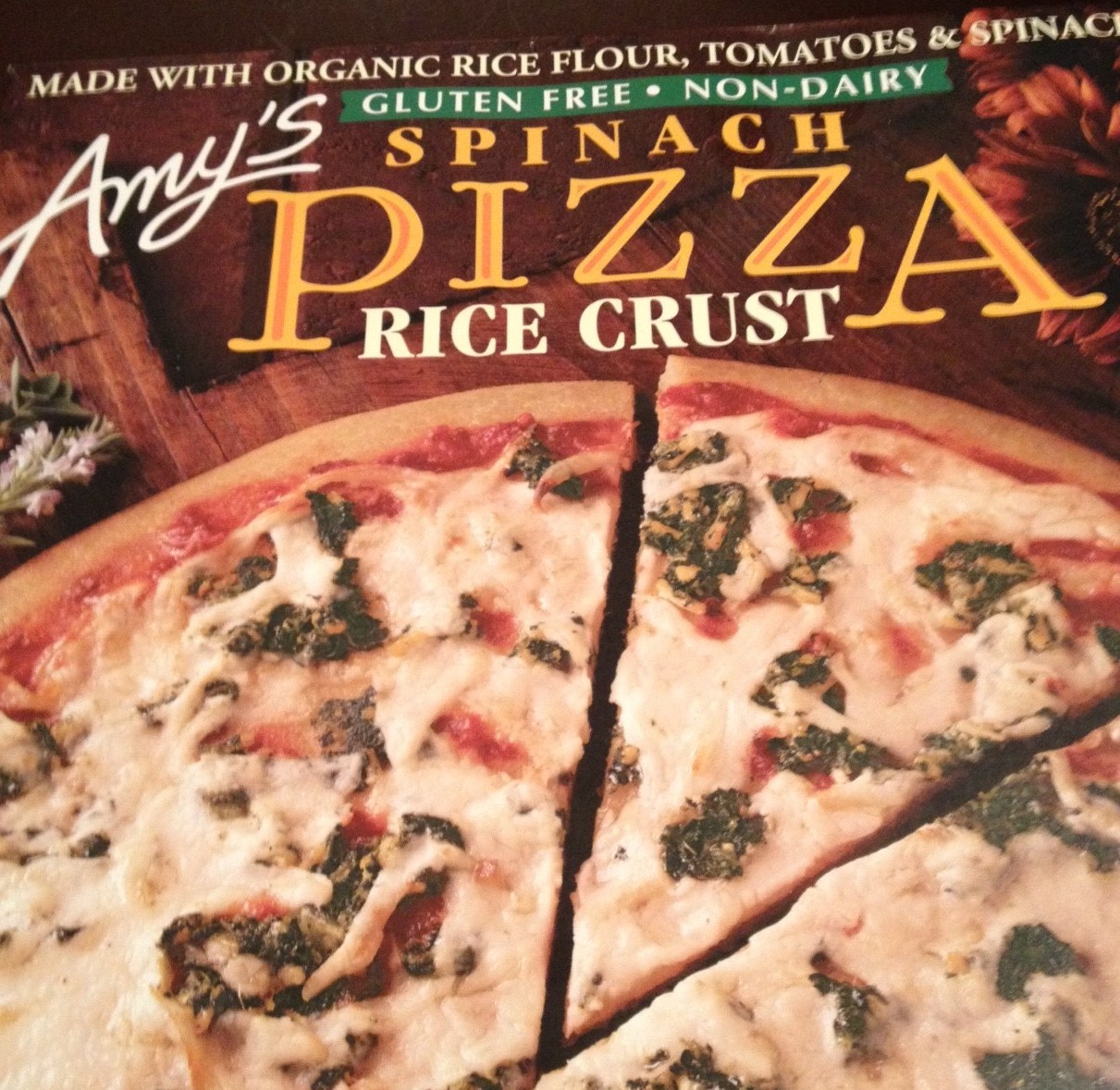 Amy's Gluten-free Spinach Pizza with a Rice Crust
I was craving pizza and was thrilled to find a frozen pizza that was both vegan AND gluten-free.  Amy's  Kitchen makes several varieties of vegan, gluten-free frozen pizzas in both single serving and family sizes.  I found the following flavors in the freezer section at Whole Foods: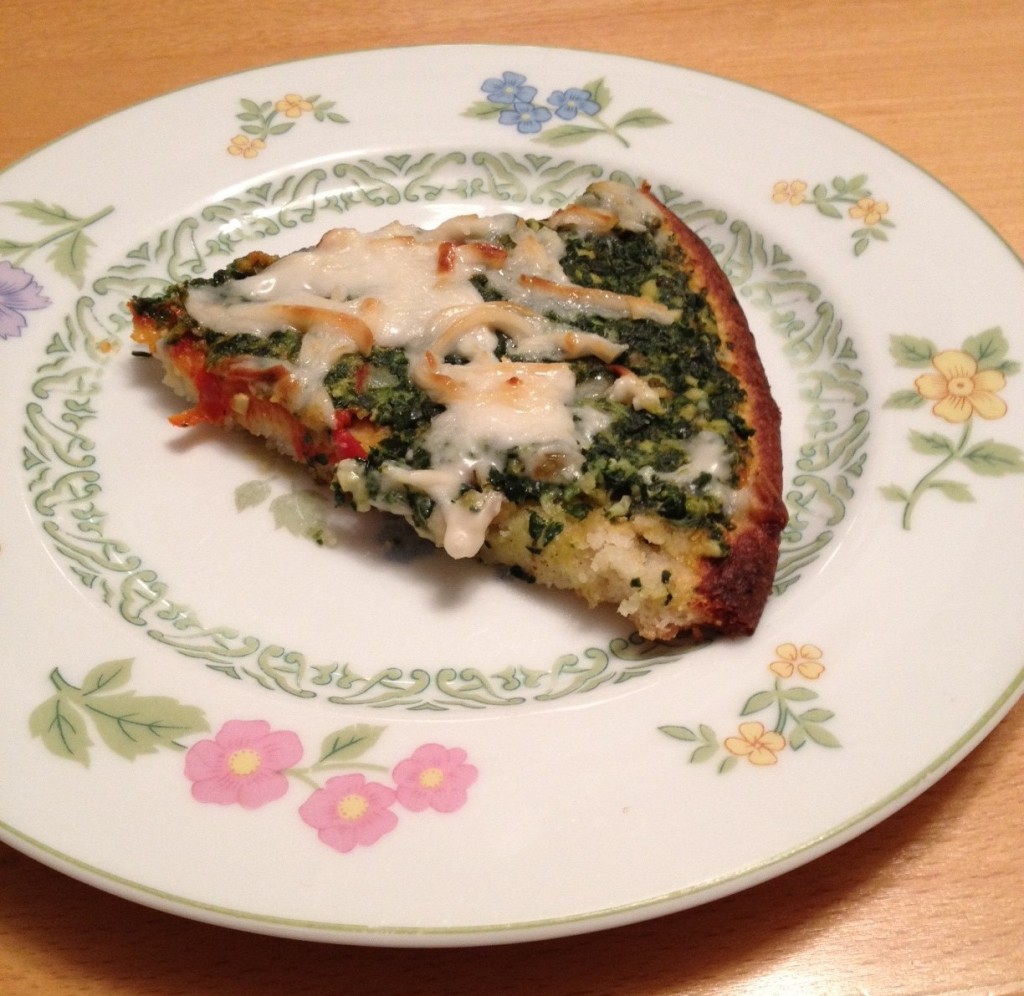 And the "cheese" really melts!   The spinach flavor is shown here.
If you can tolerate wheat, Amy's also makes a wheat-based  version of a vegan pizza Margherita using Daiya cheese.  I haven't tried it, but it looks super yummy!
Amy's, thanks so much for giving us the chance to have a quick and easy vegan pizza on the go!