About Me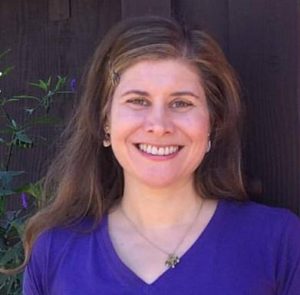 Hi! I'm Rebecca.
I began my journey to start a vegan diet in 1998. My career as a professional figure skater had ended due to intense, chronic joint pain in my knees. Switching to a vegan diet healed my chronic joint pain and allowed me to return to the ice!
I'm eternally grateful for all the benefits these dietary changes have brought into my life, not just physically, but also mentally and emotionally. As I learned more about the Oneness of all things, I was inspired to create Yummy Plants. It has become as a platform to showcase the variety of delicious vegan foods and support an easy transition to a vegan diet. You'll find vegan recipes, vegan packaged food reviews, easy egg substitutions for baking, and delicious dairy alternatives.
Note: When I first started vegan, it wasn't as common as it is now, and I had no idea what to eat. I wrote It's Easy to Start Eating Vegan as a simple guide to help people easily start a vegan diet. This guide contains all the basic info I wish I'd had when I started. I've shared these tips as a featured speaker on both live TV and radio, and at the World VegFestival in San Francisco, Vegetarian Summerfest, and Paris Vegan Day. I hope this information makes your vegan journey a smooth, easy, and delicious experience.