Vegans Around the World: Vegan Tourists in Paris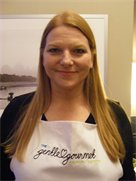 Deborah Pivain, founder of Paris Vegan Day and the Gentle Gourmet Cafe, Shares Tips for Vegan Tourists in Paris!
Most grocery stores sell soy milk and soy yogurt (Sojasun and Bjorg brands) and vegan butter (St Hubert BIO).
Starbucks offers soy café au lait.
At most vegan or vegetarian restaurants, drinks are served only with food.   Tourists need to ask if they can order "just a drink."
Between 3:00 p.m. and dinner, most vegan restaurants are closed so it's hard to find a place to get a snack or a small meal after visiting the museums and lovely gardens.  The Gentle Gourmet Café will be open non-stop morning to night to accommodate hungry tourists and Parisians.
Some districts of Paris have many vegan-friendly eateries:  Check out restaurants and cafés in these arrondissements:  1st, 3rd, 4th, 10th, 11th, 12th.
3rd arrondissement: Le Potager du Marais, 10th arrondissement: Voy Alimento, 11th arrondissement: Soya
For more information on restaurants and vegan food shops in Paris and throughout , France, try http://www.happycow.net/europe/france (English langauge site); restovege.fr (French language site); and VG-zone.net (mostly French, some English).
Deborah's Gentle Gourmet Café is serving lattes with a choice of five different plant-based milks, five wild hot chocolates, and a large assortment of teas and fruit drinks.  All can be accompanied by vegan French pastries, cakes, sandwiches, and small entrees.  Read the Yummy Plants interview with Deborah Pivain and Rebecca's food recap from her visit to Paris.