Within the Yummy Plants community, we're really excited about ThanksLIVING, a cruelty-free holiday that focuses on gratitude and honors all living beings. And of all the delicious dishes that await my dinner table, I'm really excited about the mashed potatoes!!! So I asked my friend Brian Patton, aka The Sexy Vegan, to share which potatoes [...]
Get ready for a Vegan Valentine's Day! Whether this is your first year celebrating the holiday of love with a vegan or you've been vegan for years, I have a few tempting treats to make you swoon :) I shared my favorite vegan Valentine's Day treats on Pittsburgh Today Live! 1. Endorfin Foods' Passion Bar [...]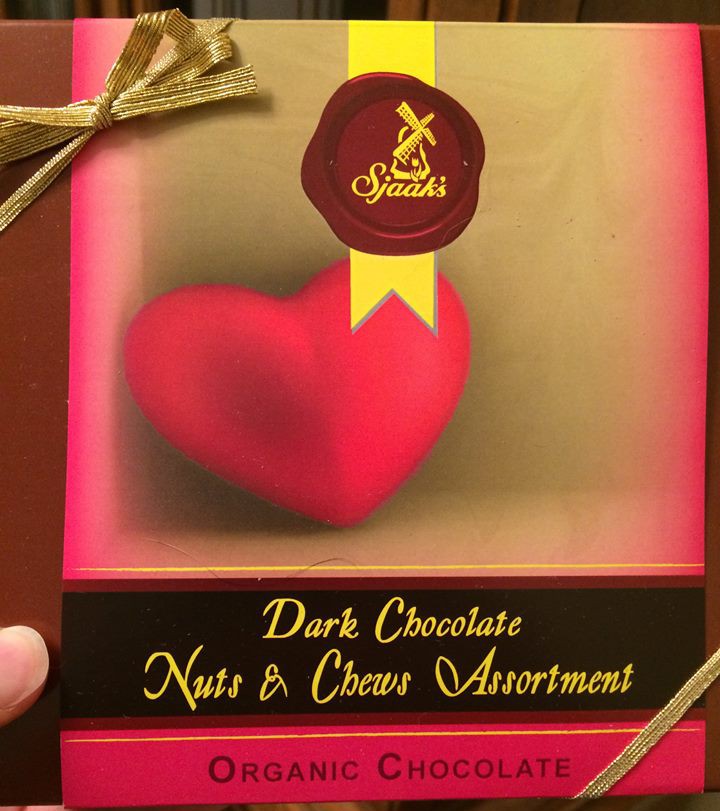 Love is in the air. While Valentine's Day is traditionally known as the time of year when couples swoon over each other, it's really just a holiday about love. You don't have to be in a couple to enjoy this holiday (really). Valentine's Day is a wonderful time to celebrate your love for your friends, [...]
Halloween is a fun time of haunted houses, pumpkin treats, and scary movies. For vegans, handing out candy during trick-or-treating can be tricky—how do you know which candies are vegan or even accidentally vegan? Here's a helpful guide to accidentally vegan candies that you can find in any grocery store. Plus, if you want to [...]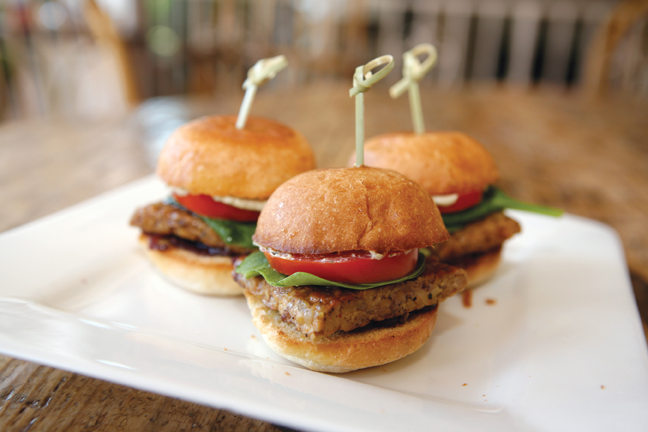 Vegan dads out there, let's give you a round of applause for being extraordinary caregivers. You deserve all the wonderful things that life has to offer, including these special treats that every father can enjoy. No need to go bonkers searching for the perfect gift for pop this year! Here's some fun ideas to say [...]
Get ready for an amazing Memorial Day barbecue by learning how to go beyond the typical veggie burger with some help from Brian Patton, author of The Sexy Vegan Cookbook and Happy Hour at Home. Brian, aka The Sexy Vegan, is an expert at turning your farmer's market into an instant feast. He shares a [...]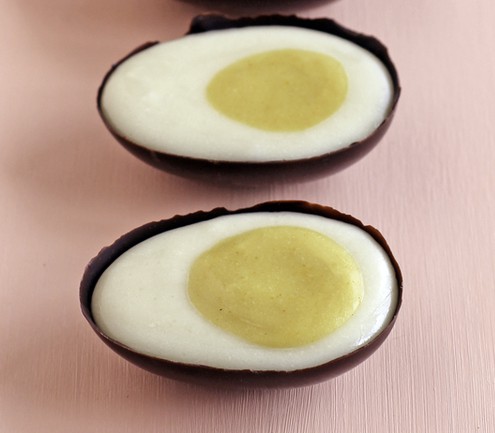 If you think that vegans have to skip out on the Easter festivities because the holiday is centered on eggs, there are tons of great plant-based options for your celebration. From putting together the perfect Easter basket to delicious recipes for a proper feast, here are several ideas to enjoy Easter vegan-style. 1. Order a [...]
If you haven't figured out what to get your sweetheart for Valentine's Day, have no fear. Here are 12 great suggestions for the herbivore in your life. If you're single, think about gifting your best friend some sweets or a make them a fancy dinner with the featured recipes. Valentine's Day is all about love, [...]
I absolutely love Thanksgiving—a holiday centered on delicious fall food—yes, please. If you're new to vegan eating or have vegetarian/vegan friends coming over for dinner, have no fear. You don't have to nibble on carrots while everyone else feasts. There are tons of vegan simple side dishes, enticing entrees, and yummy desserts out there. You [...]
Wishing all Moms everywhere a wonderful, special day!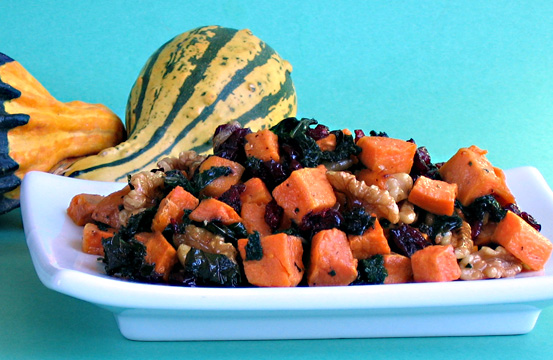 Thanksgiving is that magical time of year when friends and family gather to celebrate shared connections, express gratitude, and to enjoy home-cooked meals in a warm and festive environment. You may already be thinking: What kind of meal do I make? How do I cook it? Will my guests like what I serve? Thankfully, there are resources aplenty for those who want to prepare delicious, comforting, plant-based meals that will satisfy guests of all dietary persuasions.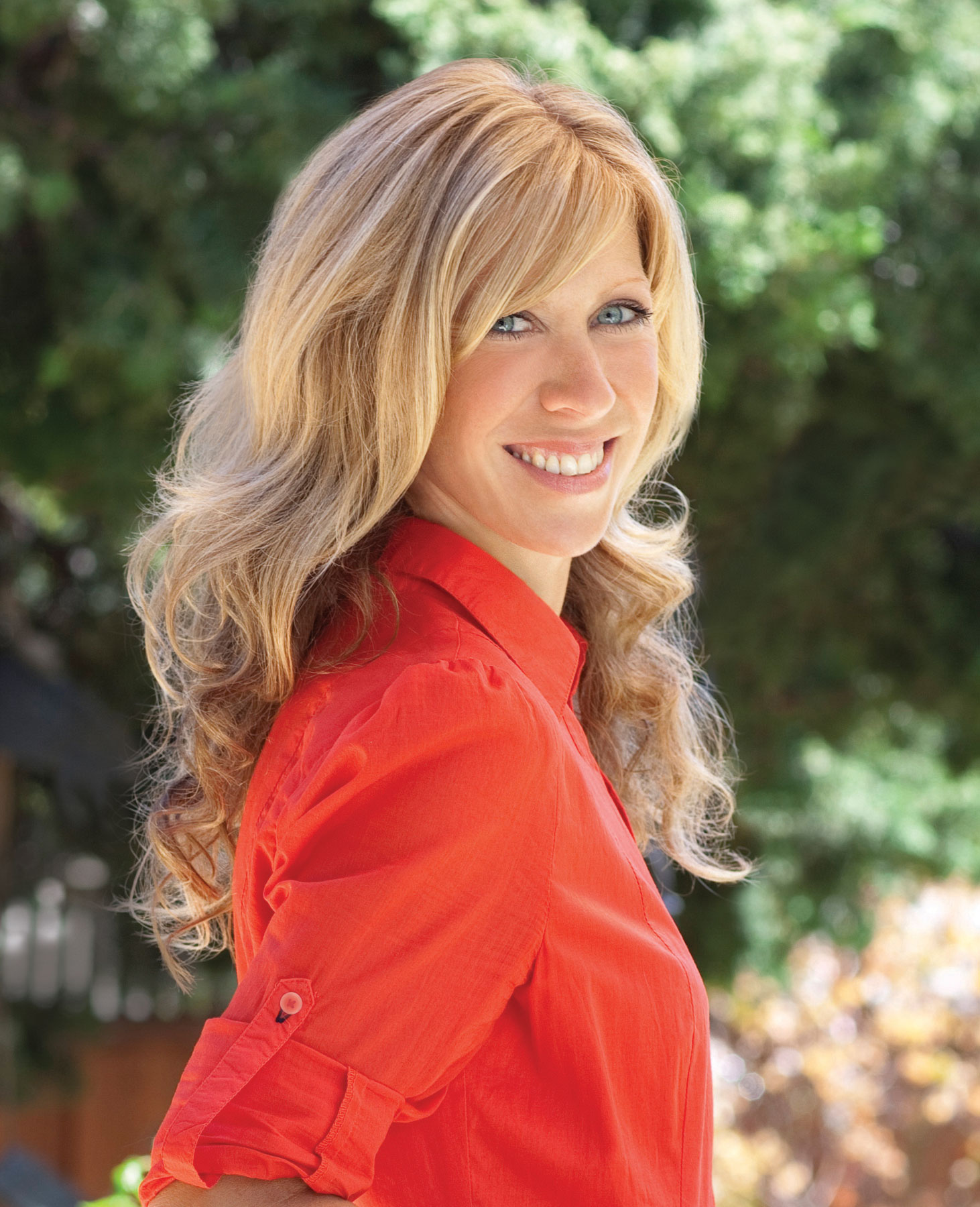 The pleasures of the yuletide season are many, but for some of us, the list can be narrowed down to just three: cookies, cake, and pie. The sweet allure of those ubiquitous holiday treats is hard to resist this time of year, especially when you toss in the homey smell of cinnamon, nutmeg, and allspice. Colleen Patrick-Goudreau, revered author and founder of Compassionate Cook, teaches us how to veganize our holiday favorites. Tell us what you'd most like to veganize this holiday for your chance to win a membership to Colleen's 30-day Vegan Challenge program!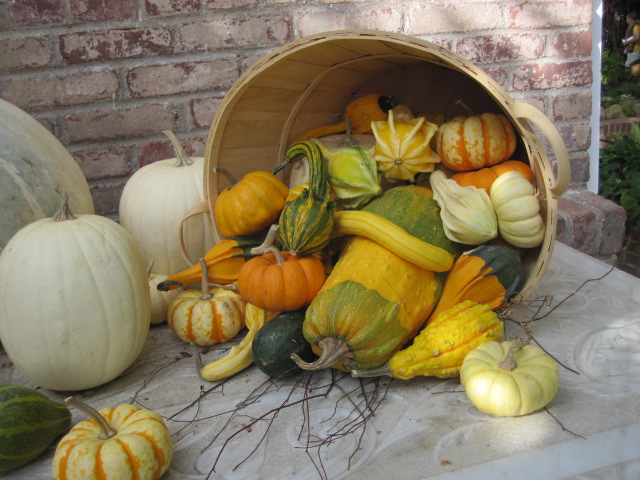 Very soon, homes across the US will be celebrating a day of gratitude with the Thanksgiving holiday! Yummy Plants has created a special vegan Thanksgiving Recipes section to share some delicious vegan menu ideas. We've featured vegan versions of old favorites like Pumpkin Pie, Herb Stuffing, and Whipped Potatoes with Gravy, as well some exciting new dishes like Kamut Berries with Porcini Mushrooms and Butternut Squash.