Washington
Our vegan-friendly restaurant section lists restaurants where you can get a vegan entree. We only list restaurants that we have visited or our community members have submitted, where we can promise that can eat more than just a salad. Please keep checking back: the Yummy Plants team and our community members are adding new vegan-friendly restaurants all the time. If you don't see your favorite vegan-friendly restaurant listed, please use this link to share your favorites with the community! http://yummyplants.com/submit-a-restaurant/
Note: All of the restaurants that we list are vegan-friendly. Some are 100% vegan restaurants and are listed as 100% vegan in the description. Most of the restaurants in our list serve vegan and non-vegan food options.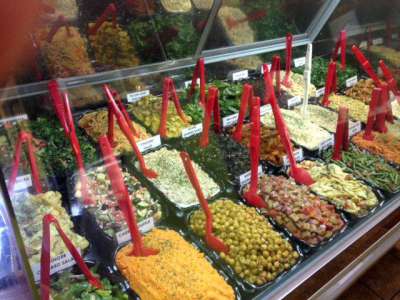 Woodlands Vegan Bistro (formerly Everlasting Life Cafe) is a 100% plant-based soul food restaurant that offers both organic and raw options. They are open daily for lunch, dinner and brunch (only Sundays). Their comfort food is as nutritious as it is flavorful! They have an amazing shakes, smoothies, and juices bar. Try the Fried Chick'n [...]
Get the Details!
Location: 2928 Georgia Avenue, N.W., Washington, District of Columbia

202-232-1700

Chop't is vegan-friendly.
Get the Details!
Location: Various Locations, Washington, District of Columbia