Tucson, AZ
Our vegan-friendly restaurant section lists restaurants where you can get a vegan entree. We only list restaurants that we have visited or our community members have submitted, where we can promise that can eat more than just a salad. Please keep checking back: the Yummy Plants team and our community members are adding new vegan-friendly restaurants all the time. If you don't see your favorite vegan-friendly restaurant listed, please use this link to share your favorites with the community! http://yummyplants.com/submit-a-restaurant/
Note: All of the restaurants that we list are vegan-friendly. Some are 100% vegan restaurants and are listed as 100% vegan in the description. Most of the restaurants in our list serve vegan and non-vegan food options.
Check out this great vegan, raw restaurant in tucson. Great setting, beautifully presented food. It was featured in the NY Times. Editor's Note: Thanks Sara for sharing this restaurant with the community!
Get the Details!
Location: 722 N. Stone Ave, Tucson, Arizona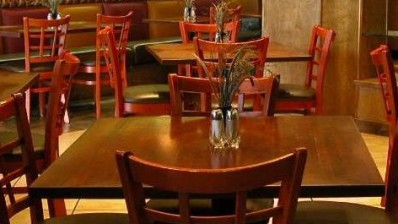 When I go to Tucson for the world's largest gem & mineral show the first two weeks of February, I always try to go to Lovin Spoonfuls for dinner every night. The owner, Peg Raisglid, fixes your favorite comfort foods like bacon, double cheeseburger, fried chicken, beef stroganoff – BUT it's all plant-based food!!! It's [...]
Get the Details!
Location: 2990 N. Campbell Ave., Tucson, Arizona

(520) 325-7766