Toronto
Our vegan-friendly restaurant section lists restaurants where you can get a vegan entree. We only list restaurants that we have visited or our community members have submitted, where we can promise that can eat more than just a salad. Please keep checking back: the Yummy Plants team and our community members are adding new vegan-friendly restaurants all the time. If you don't see your favorite vegan-friendly restaurant listed, please use this link to share your favorites with the community! http://yummyplants.com/submit-a-restaurant/
Note: All of the restaurants that we list are vegan-friendly. Some are 100% vegan restaurants and are listed as 100% vegan in the description. Most of the restaurants in our list serve vegan and non-vegan food options.
Fresh has been serving vegetarian fare and made-to-order food to Toronto for over two decades! There are four downtown locations: Bloor Street West, Queen Street West, Spadina Ave and  Eglinton Ave East. Vegetarian (dairy is offered as a side option) and vegan friendly food is made daily from wholesome, natural ingredients. Gluten-free options are available. [...]
Get the Details!
Location: 326 Bloor Street West, Toronto, Canada

416-599-4442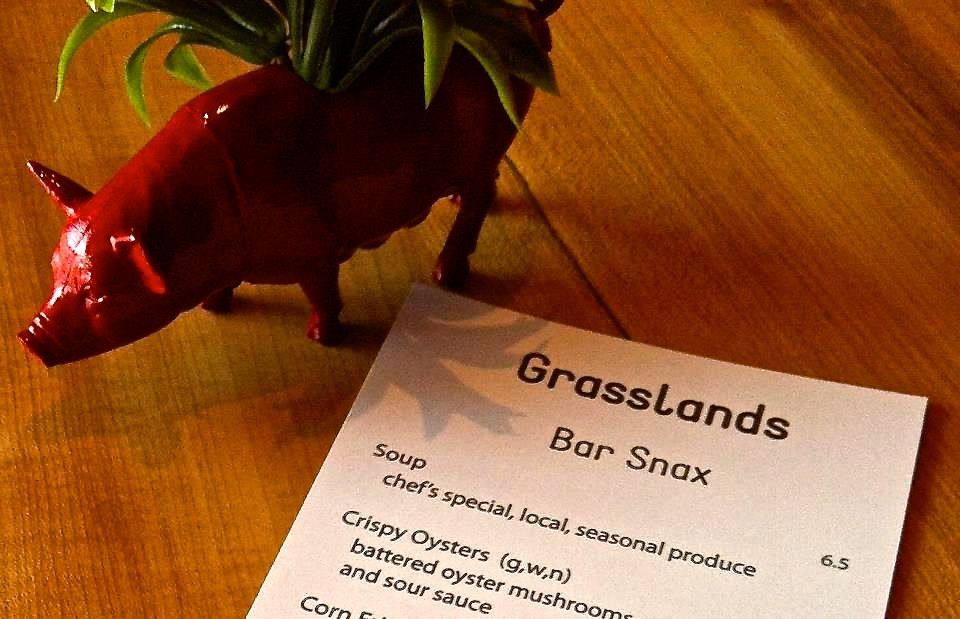 Visting Toronto on a business trip, I am happy I stumbled upon Grasslands. Woody decor, friendly staff, and 100% vegan (although, they don't advertise it anywhere). I had the "Oyster" Calamari to start and chose the "Mustard Crusted Tempeh" as a main. Both were delicious. I especially liked the sauce the oyster mushrooms came with. [...]
Get the Details!
Location: 478 Queen St., Toronto, Canada

416 514 5127