Philadelphia, PA
Our vegan-friendly restaurant section lists restaurants where you can get a vegan entree. We only list restaurants that we have visited or our community members have submitted, where we can promise that can eat more than just a salad. Please keep checking back: the Yummy Plants team and our community members are adding new vegan-friendly restaurants all the time. If you don't see your favorite vegan-friendly restaurant listed, please use this link to share your favorites with the community! http://yummyplants.com/submit-a-restaurant/
Note: All of the restaurants that we list are vegan-friendly. Some are 100% vegan restaurants and are listed as 100% vegan in the description. Most of the restaurants in our list serve vegan and non-vegan food options.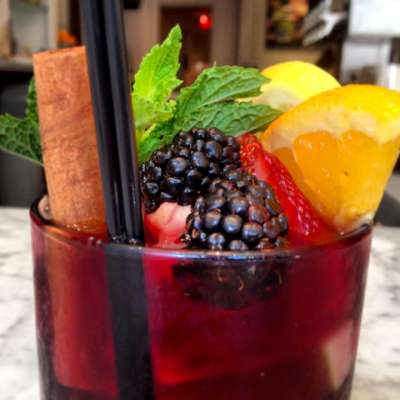 Vedge is an elegant restaurant for foodies that just happens to be vegan. The owners bill it as a "vegetable restaurant" because they want people to focus on the food (everyone eats vegetables), not the diet (vegan). The menu items are seasonal, globally inspired and mostly locally sourced. Vedge is happy to accommodate special dietary [...]
Get the Details!
Location: 1221 Locust Street, Philadelphia, Pennsylvania

215-320-7500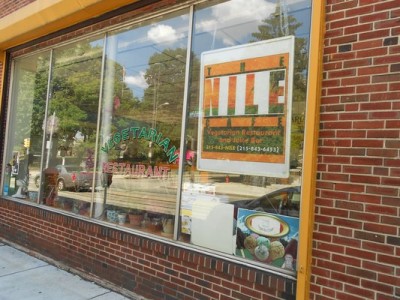 The Nile is an all vegan restaurant that includes vegan cakes, salads, rice, collard greens, and various vegan entrees. Editor's note: The Nile doesn't seem to have a website.  If you find one, please let us know.  Thanks!
Get the Details!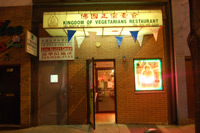 This place is called the Kingdom of Vegetarians for a reason! Kindgom has an extensive menu comprising of mock versions of all of your favorite Chinese food entries. The mock General Tso's Chicken is a must! The Dim Sum is also highly recommended as well. The price range is about $10.00 for an entry, and [...]
Get the Details!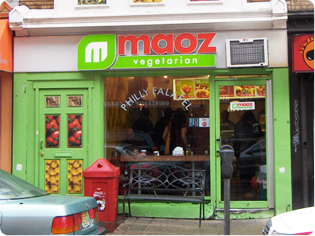 Maoz is a restaurant chain that is more prevalent in Europe than in the US; however, you can find Maoz in several states now. I find it comforting to know that chain restaurants that are healthy and vegan/vegetarian are cropping up. Maoz has the best falafel I have ever had in my life. The falafel [...]
Get the Details!
Location: 48 South St., Philadelphia, Pennsylvania
Wow, Mad Mex is super vegan-friendly. They even have vegan soy cheese and tofu sour cream! Also super helpful, they mark all of their veggie menu items with a cactus.
Get the Details!
Location: 370 Atwood Street, Pittsburgh, Pennsylvania