Palo Alto, CA
Our vegan-friendly restaurant section lists restaurants where you can get a vegan entree. We only list restaurants that we have visited or our community members have submitted, where we can promise that can eat more than just a salad. Please keep checking back: the Yummy Plants team and our community members are adding new vegan-friendly restaurants all the time. If you don't see your favorite vegan-friendly restaurant listed, please use this link to share your favorites with the community! http://yummyplants.com/submit-a-restaurant/
Note: All of the restaurants that we list are vegan-friendly. Some are 100% vegan restaurants and are listed as 100% vegan in the description. Most of the restaurants in our list serve vegan and non-vegan food options.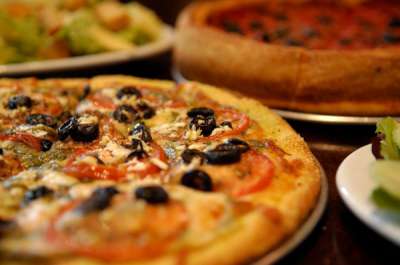 This is a nice bar-restaurant in downtown Palo Alto that serves Chicago-style deep dish with Daiya vegan cheese! If you're looking for vegan pizza a short drive from Stanford's campus, Patxi's Pizza is a delicious option. Good crust, yummy sauce, melty vegan cheese.
Get the Details!
Location: 441 Emerson Street, Palo Alto, California

650-473-9999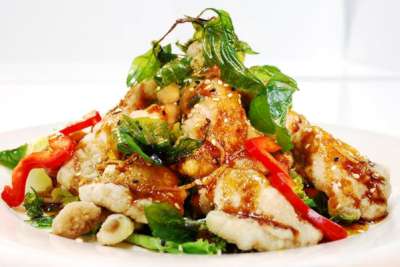 Loving Hut restaurants are all over the world and the menu is all vegan! My favorite dish on the menu is the Guru's Curry. The curry is savory, spicy and filling. The soy "meat" has great texture. This is a hearty meal. Their chocolate cake and mocha cake are also both fabulous and sure to [...]
Get the Details!
Location: 165 University Avenue, Palo Alto, California

(650) 321-5588
This ice creamery offers two vegan flavors made by Maggie Mudd. I had vanilla and the cherry chocolate chip. They were both excellent and not terribly expensive (I think a junior cup with a scoop of each was $2.50 or so). Given that there aren't many other places in the South Bay to get Maggie [...]
Get the Details!
Location: 784 Laurel Street, San Carlos, California

(650) 593-8577
LYFE Kitchen seeks to make vegan food fast. It has calorie counts and symbols on its menu to help customers make healthier choices. They have some really interesting menu items like a crispy Gardein chicken sandwich with shishito relish!
Get the Details!
Location: 167 Hamilton Avenue, Palo Alto, California

(650) 325-5933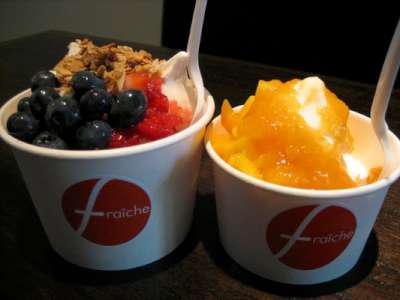 Fraiche Yogurt has one vegan frozen soy yogurt and then you can modify it with a variety of toppings. I got a junior size cup (~$3) and added dark chocolate shavings and strawberries for another $1.50. For the record, the junior size cup is perfect size. I can't imagine how people could possibly consume more [...]
Get the Details!
Location: 200 Hamilton Avenue, Ste 110, Palo Alto, California

650-838-9819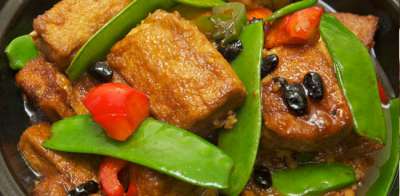 I love this place. Garden Fresh in Palo Alto is my go-to spot for quick, delicious, fresh, hearty, inexpensive meals. While there are a few dozen vegan Asian restaurants in the Bay Area, Garden Fresh stands out for its creativity, variety and simpler, fresher presentations and preparations. This isn't just generic Chinese or Vietnamese stripmall [...]
Get the Details!
Location: 460 Ramona Street, Palo Alto, California

650-462-9298