Orlando, FL
Our vegan-friendly restaurant section lists restaurants where you can get a vegan entree. We only list restaurants that we have visited or our community members have submitted, where we can promise that can eat more than just a salad. Please keep checking back: the Yummy Plants team and our community members are adding new vegan-friendly restaurants all the time. If you don't see your favorite vegan-friendly restaurant listed, please use this link to share your favorites with the community! http://yummyplants.com/submit-a-restaurant/
Note: All of the restaurants that we list are vegan-friendly. Some are 100% vegan restaurants and are listed as 100% vegan in the description. Most of the restaurants in our list serve vegan and non-vegan food options.
This is quaint little restaurant in a neighborhood. It is a very casual restaurant. They serve local, organic, eco-friendly food in an artsy style house. I had the black bean burrito with a side salad and a vegan cupcake to go. My daughter had the Stir Fresh Salad with raisins, a cup of vegan chili [...]
Get the Details!
Location: 618 N. Thornton Ave, Orlando, Florida

407-362-1864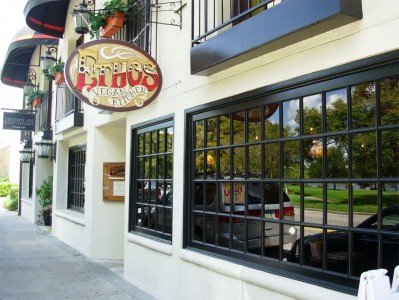 Thanks to Alicia for sharing this restaurant with the Yummy Plants community! She says, "I fell in love with this place while visiting Orlando & ate there every day!!!" Their menu is 100% vegan and features hearty homestyle meals. And they offer a delicious made-from-scratch soup each day.
Get the Details!
Location: 601-B New York Avenue, Winter Park, Florida

407-228-3898