New Orleans, LA
Our vegan-friendly restaurant section lists restaurants where you can get a vegan entree. We only list restaurants that we have visited or our community members have submitted, where we can promise that can eat more than just a salad. Please keep checking back: the Yummy Plants team and our community members are adding new vegan-friendly restaurants all the time. If you don't see your favorite vegan-friendly restaurant listed, please use this link to share your favorites with the community! http://yummyplants.com/submit-a-restaurant/
Note: All of the restaurants that we list are vegan-friendly. Some are 100% vegan restaurants and are listed as 100% vegan in the description. Most of the restaurants in our list serve vegan and non-vegan food options.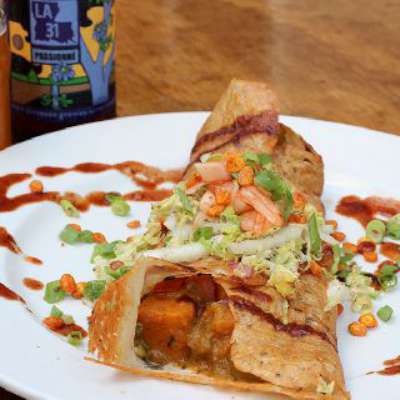 Green Goddess serves dishes with a traditional New Orleans backbone to the recipes. The menu changes often and vegetarian and vegan options are always present. Green Goddess also has vegan dessert options!
Get the Details!
Location: 307 Exchange Place, New Orleans, Louisiana

504-301-3347
Surrey's is a popular New Orleans stop for the breakfast/lunch/brunch scene. They have vegan options such as their famous tofu breakfast platter.
Get the Details!
Location: 1418 Magazine Street, New Orleans, Louisiana

504-524-3828