Napa, CA
Our vegan-friendly restaurant section lists restaurants where you can get a vegan entree. We only list restaurants that we have visited or our community members have submitted, where we can promise that can eat more than just a salad. Please keep checking back: the Yummy Plants team and our community members are adding new vegan-friendly restaurants all the time. If you don't see your favorite vegan-friendly restaurant listed, please use this link to share your favorites with the community! http://yummyplants.com/submit-a-restaurant/
Note: All of the restaurants that we list are vegan-friendly. Some are 100% vegan restaurants and are listed as 100% vegan in the description. Most of the restaurants in our list serve vegan and non-vegan food options.
Pica Pica has awesome vegan food in the Oxbow Public Market.  Delicious tofu arepas and yucca fries.  And the tofu is cooked on a  separate part of the grill from any meat! Here's a video review from my trip there…. sooooo yummy!
Get the Details!
Location: 610 1st Street, Ste 5, Napa, California

707-251-3757
Small World cafe is a casual vegan-friendly restaurant in Napa, CA.  They have options like falafel, hummus, and grilled veggies (eggplant, zucchini, mushrooms, etc.)
Get the Details!
Location: 932 Coombs Street, Napa, California

707-224-7743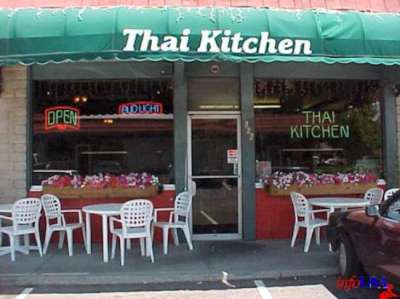 Great vegan option in Napa.  Good Thai food – just tell them you're vegan so they can make suggestions for you.
Get the Details!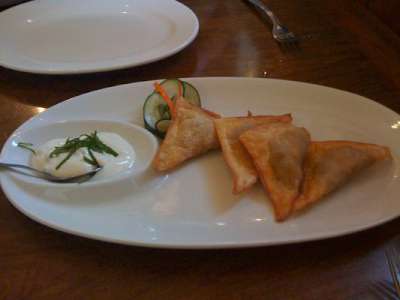 Vegan food in Napa! Mini Mango has lots of vegan options: curries, appetizers and entrees.
Get the Details!
Location: 1408 Clay Street, Napa, California

707-226-8884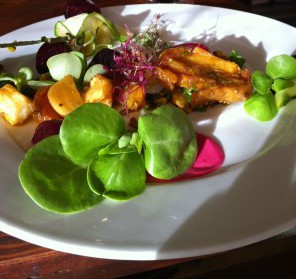 UNFORTUNATELY, THIS RESTAURANT IS NOW CLOSED. We have found a vegetarian and vegan-friendly gem right in the heart of Napa!  You'll find Ubuntu on Main street, about a block from the "wine train" stop.  The Ubuntu building has beautiful upscale dining, and a separate tasting room and yoga studio.  Chef Aaron London is amazing.  With [...]
Get the Details!
Location: 1140 Main Street, Napa, California