Kapaa, HI
Our vegan-friendly restaurant section lists restaurants where you can get a vegan entree. We only list restaurants that we have visited or our community members have submitted, where we can promise that can eat more than just a salad. Please keep checking back: the Yummy Plants team and our community members are adding new vegan-friendly restaurants all the time. If you don't see your favorite vegan-friendly restaurant listed, please use this link to share your favorites with the community! http://yummyplants.com/submit-a-restaurant/
Note: All of the restaurants that we list are vegan-friendly. Some are 100% vegan restaurants and are listed as 100% vegan in the description. Most of the restaurants in our list serve vegan and non-vegan food options.
Verde is a great little Mexican restaurant in Kapa'a Shopping Center. Vegetarian items are clearly marked on the menu. Just check with one of the knowledgeable servers to order one of them completely vegan. Gluten-free food is available too. The margaritas are delicious!
Get the Details!
Location: 4-1105 Kuhio Hwy, A-3, Kapaa, Hawaii

808 821-1400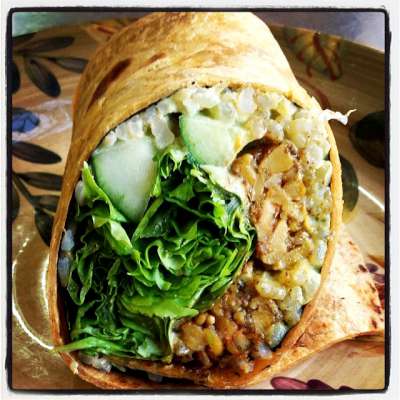 Papaya's is Kauai's largest natural and organic grocery store offering groceries, an extensive refrigerated and frozen food section, bulk food, herbs and spices, fresh local and organic produce, organic beer and wine, vitamins, herbs, beauty and body care products, specialty products and eclectic gifts. Papaya's loves fresh, organic, locally-sourced produce and products and they support over [...]
Get the Details!
Location: 4-831 Kuhio Highway B-8, Kapa'a, Hawaii

(808) 823-0190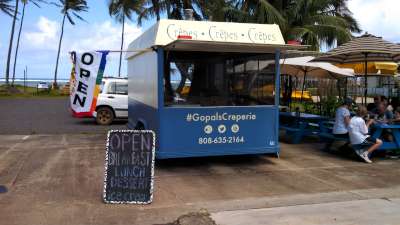 Gopāl's Crêperie, on the island of Kauai, serves sweet and savory crepes that are made fresh and hot using locally grown ingredients. The crepes are gluten-free and filled with raw, vegan, and vegetarian options. All ingredients are GMO-free and most ingredients are organic! Now you can even add delicious vegan coconut milk ice cream to [...]
Get the Details!
Location: 4-1620 Kuhio Highway, Kapaa, Hawaii

(808) 635-2164