Dallas, TX
Our vegan-friendly restaurant section lists restaurants where you can get a vegan entree. We only list restaurants that we have visited or our community members have submitted, where we can promise that can eat more than just a salad. Please keep checking back: the Yummy Plants team and our community members are adding new vegan-friendly restaurants all the time. If you don't see your favorite vegan-friendly restaurant listed, please use this link to share your favorites with the community! http://yummyplants.com/submit-a-restaurant/
Note: All of the restaurants that we list are vegan-friendly. Some are 100% vegan restaurants and are listed as 100% vegan in the description. Most of the restaurants in our list serve vegan and non-vegan food options.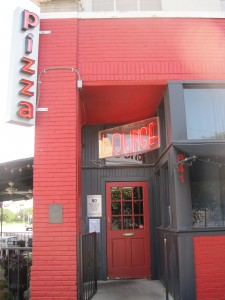 The Pizza Lounge was suggested to us by our friends at Dallas Vegan.  This vegan-friendly restaurant has lots of great options including vegan grilled cheese sandwiches and vegan pizza!  All of their vegan options are clearly marked on the menu and they are open until 3AM!  So the next time you're craving a late-night pizza [...]
Get the Details!
Location: 841 Exposition, Dallas, TX

214-887-6900
With its delicious raw vegan entree items like Coconut Kale Enchiladas and California Pizza with pignoli cream vegan cheese, (YUM!), Bliss Raw Cafe & Elixir Bar is a great option for anyone who is following a raw vegan diet or just vegan curious. Thanks to Dallas Vegan for letting us know about this amazing vegan restaurant!
Get the Details!
Location: 6005 Berkshire Lane, Dallas, TX

214-368-8585
Everything on the menu is 100% vegan… yes, you heard me… EVERYTHING! They have burgers and cakes and smoothies and a really nice selection of organic beer and wine. They're also well-known for providing custom made vegan cakes. The Spiral diner definitely makes it easy to be a vegan.
Get the Details!
Location: 1101 N Beckley Avenue, Dallas, Texas