Bondi Beach
Our vegan-friendly restaurant section lists restaurants where you can get a vegan entree. We only list restaurants that we have visited or our community members have submitted, where we can promise that can eat more than just a salad. Please keep checking back: the Yummy Plants team and our community members are adding new vegan-friendly restaurants all the time. If you don't see your favorite vegan-friendly restaurant listed, please use this link to share your favorites with the community! http://yummyplants.com/submit-a-restaurant/
Note: All of the restaurants that we list are vegan-friendly. Some are 100% vegan restaurants and are listed as 100% vegan in the description. Most of the restaurants in our list serve vegan and non-vegan food options.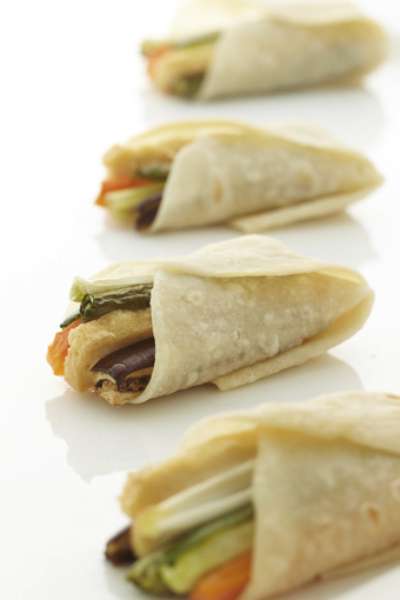 Miss Chu has fresh Vietnamese vegan rice paper rolls, pancakes, steamed dumplings, vermicelli salad, soups and curries. The menu is mainly gluten-free. Miss Chu has many locations.
Get the Details!
Location: 178 Campbell Pde, Bondi Beach, Australia

02 9365 7762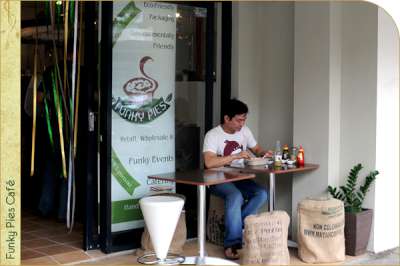 Funky Pies serves 100% plant-based fresh-baked savory pies, rolls and desserts. There are several gluten-free pies. Enjoy a pie with some fair-trade organic coffee, tea or juice. They also provide catering for parties and events.
Get the Details!
Location: 144-148 Glenayr Avenue, Bondi Beach, Australia

0425 220 750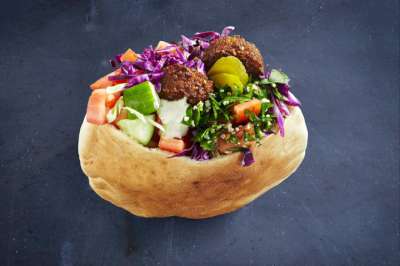 Sabbaba has Mediterranean style food with great vegan options in the form of pita pockets, bowls or plates. Try one of the ten versions of the falafel pita pocket. Also available are various side dishes including hot chips and dips such as hummus. Sabbaba has additional locations in Newtown, Bondi Junction and Westfield, Sydney.
Get the Details!
Location: 82 Hall Street, Bondi Beach, Australia

02 9365 7500
Earth Food Store is one of the longest established organic stores in Sydney. Earth Food Store's kitchen serves exciting vegetarian and vegan-friendly food using high quality ingredients. The juices & coffee are renowned. The menu changes daily and reflects what is freshest and in-season.
Get the Details!
Location: 81a Gould Street, Bondi Beach, Australia

02 9365 5098