Bondi Junction
Our vegan-friendly restaurant section lists restaurants where you can get a vegan entree. We only list restaurants that we have visited or our community members have submitted, where we can promise that can eat more than just a salad. Please keep checking back: the Yummy Plants team and our community members are adding new vegan-friendly restaurants all the time. If you don't see your favorite vegan-friendly restaurant listed, please use this link to share your favorites with the community! http://yummyplants.com/submit-a-restaurant/
Note: All of the restaurants that we list are vegan-friendly. Some are 100% vegan restaurants and are listed as 100% vegan in the description. Most of the restaurants in our list serve vegan and non-vegan food options.
Le Pain Quotidien, "the daily bread," specializes in hand-made bread which "serves as the canvas for a myriad of organic and seasonal ingredients." Enjoy baked goods, sandwiches, tartines, quiches, salads, soups, or scrumptious breakfasts with an organic beverage at one of their communal tables. The vegan and vegan friendly items are clearly marked with a [...]
Get the Details!
Location: Kiosk 403, 500 Oxford Street, Bondi Junction, Australia

(02) 9386 0840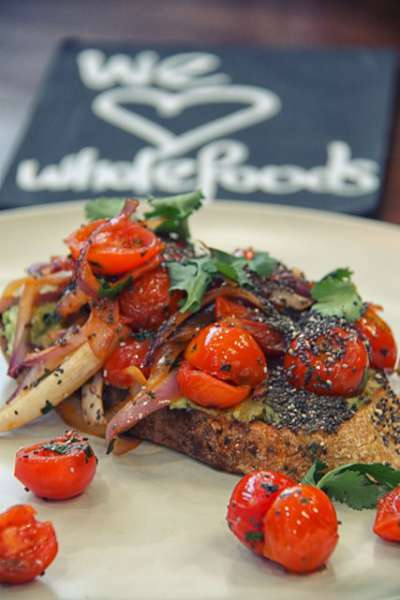 About Life is a whole foods supermarket and cafe. It also has a natural pharmacy. They stock a wide selection of locally sourced, organic produce.  About Life carries a large variety of hard-to-find items for specific dietary needs. Pay a visit to About Life if you have certain food allergies or sensitivities. Try out their [...]
Get the Details!
Location: 31-37 Oxford Street, Bondi Junction, Australia

02 8755 1333
All food at The Suveran is free of sugar, dairy, flour, gluten, wheat, yeast, grain, soy, egg, legumes, tap water, & nightshades! Takeaway only available. Savory meals, sweets and beverages.
Get the Details!
Location: 244 Oxford Street, Bondi Junction, Australia

02 9369 4040
Earth to Table is an organic, raw,  vegan cafe serving juices, smoothies, cold press coffee, salads and raw vegan meals and desserts. Earth to Table strives to use only the freshest and the best organic ingredients sourced as local as possible. They are open for breakfast, lunch and dinner.
Get the Details!
Location: 85 Bronte Road, Bondi Junction, Australia

02 9029 1755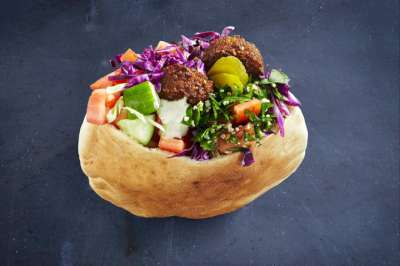 Sabbaba has Mediterranean style food with great vegan options in the form of pita pockets, bowls or plates. Try one of the ten versions of the falafel pita pocket. Also available are various side dishes including hot chips and dips such as hummus. Sabbaba has additional locations in Newtown, Bondi Beach and Westfield, Sydney.
Get the Details!
Location: Shop 1/71-91 Spring Street, Bondi Junction, Australia

02 9369 5599