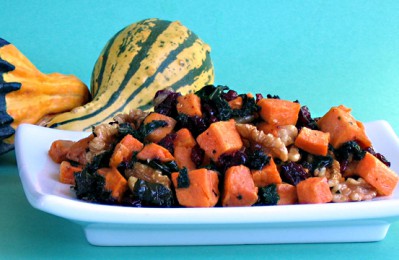 Streaked with the colors of autumn, this dish made with roasted sweet potatoes and kale tastes as good as it looks. It makes a perfect side dish for the Thanksgiving table. Recipe by Robin Robertson used with permission. Thanks so much to Robin Robertson for sharing this vegan Thanksgiving recipe with the Yummy Plants community! [...]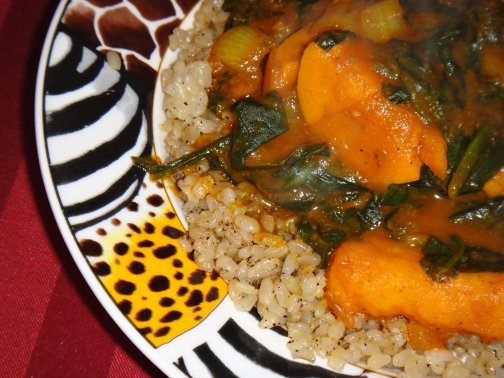 A special thanks to BeyondWillpower for sharing this yummy resipe! ~*~*~This recipe is gluten free and vegan~*~*~
As are all my recipes. I tend to shoot for 2 servings, but this very low cal dish makes enough for leftovers unless you are both VERY hungry!
This recipe was inspired by the potato spinach curry in Appetite for Reduction (pg. 232).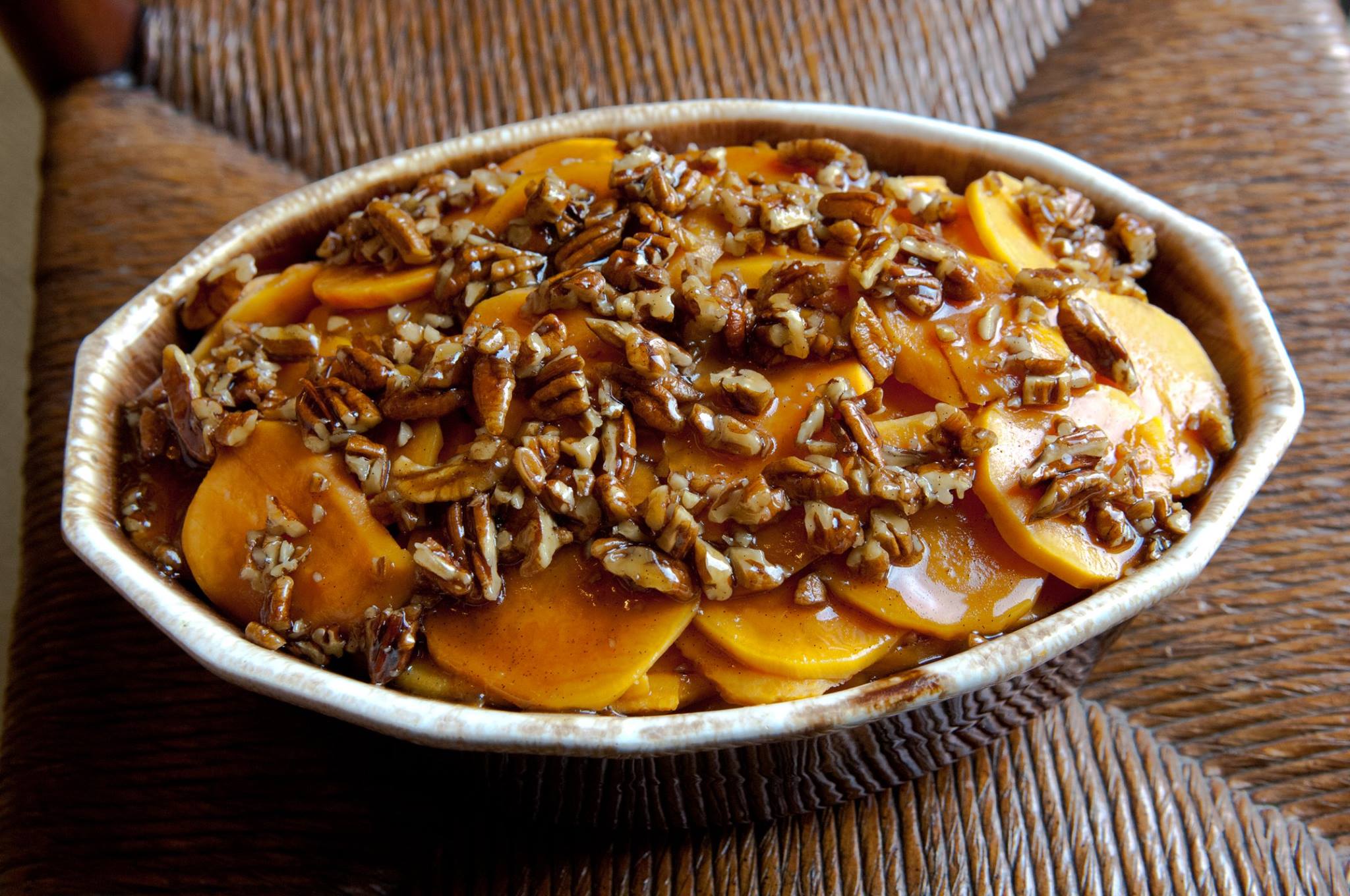 Delicious for a vegan Thanksgiving or anytime, this candied yam recipe adds a sweet treat to any meal.  I veganized this traditional Thanksgiving recipe to bring to a potluck, but truth be told, I like to eat this recipe all year round! Reprinted with permission from It's Easy to Start Eating Vegan by Rebecca Gilbert.