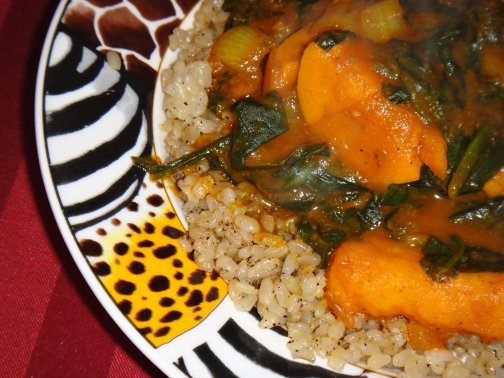 A special thanks to BeyondWillpower for sharing this yummy resipe! ~*~*~This recipe is gluten free and vegan~*~*~
As are all my recipes. I tend to shoot for 2 servings, but this very low cal dish makes enough for leftovers unless you are both VERY hungry!
This recipe was inspired by the potato spinach curry in Appetite for Reduction (pg. 232).