Protein-rich and completely delish, this tofu dish cooks in the oven while you're making the rest of your meal. It's an easy vegan recipe for entertaining.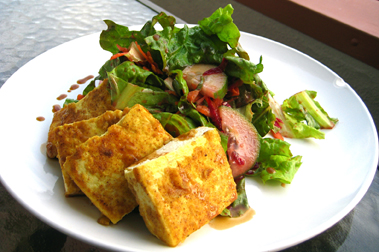 A big thank you to Brian Patton, aka The Sexy Vegan, for sharing this super yummy vegan salad "with a kick" recipe with us! Brian says, "Food should appeal to all five senses. And this salad is a perfect example of something that stimulates sight, smell, texture, and taste, and if you listen really closely, it [...]
These are wonderful! OMG! They are great for a sandwhich with Veganese, lettuce & tomato or with your favorite marinara & pasta. These babies can be substitutes for a variety of menu options.  Note: actual prep time work is only 15 minutes, but you need to marinate them for at least an hour, and a few [...]

A huge thank you for this vegan Thanksgiving recipe to Chef Charlie Ayers former Executive Chef of Google and Owner of Calafia Cafe in Palo Alto. We LOVE your food Chef Charlie! Thank you for bringing healthy and delicious food to everyone :)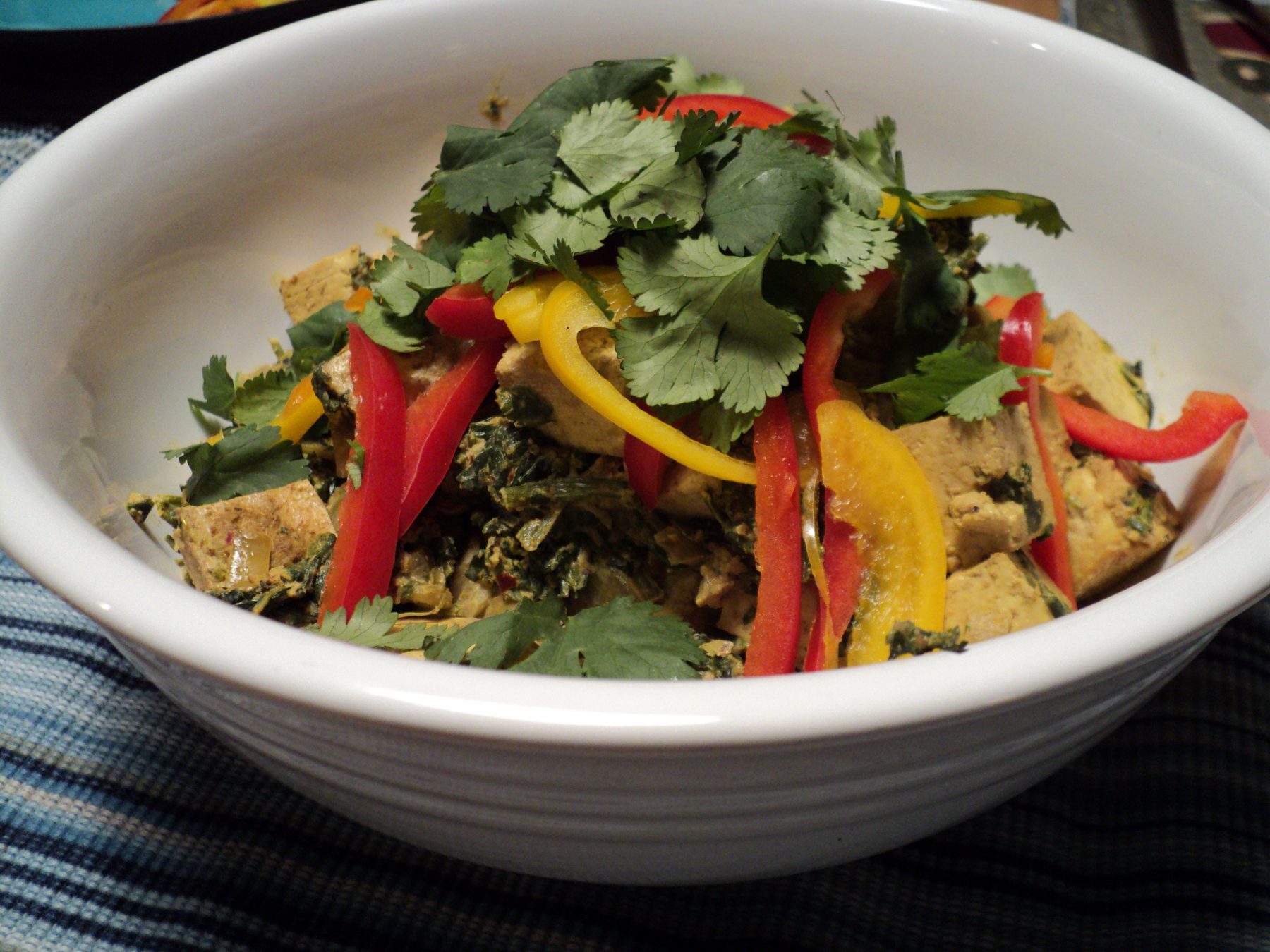 I'm an omnivore with an appreciation for vegan food. And this recipe is easy to make and delicious. The spices combined with the coconut milk are super yummy!
This is a great vegan Super Bowl party recipe – Go Steelers!!
We owe Chef Sarah Elise from The Inspired Cookie and the folks at Christopher's a huge thank you for sharing!