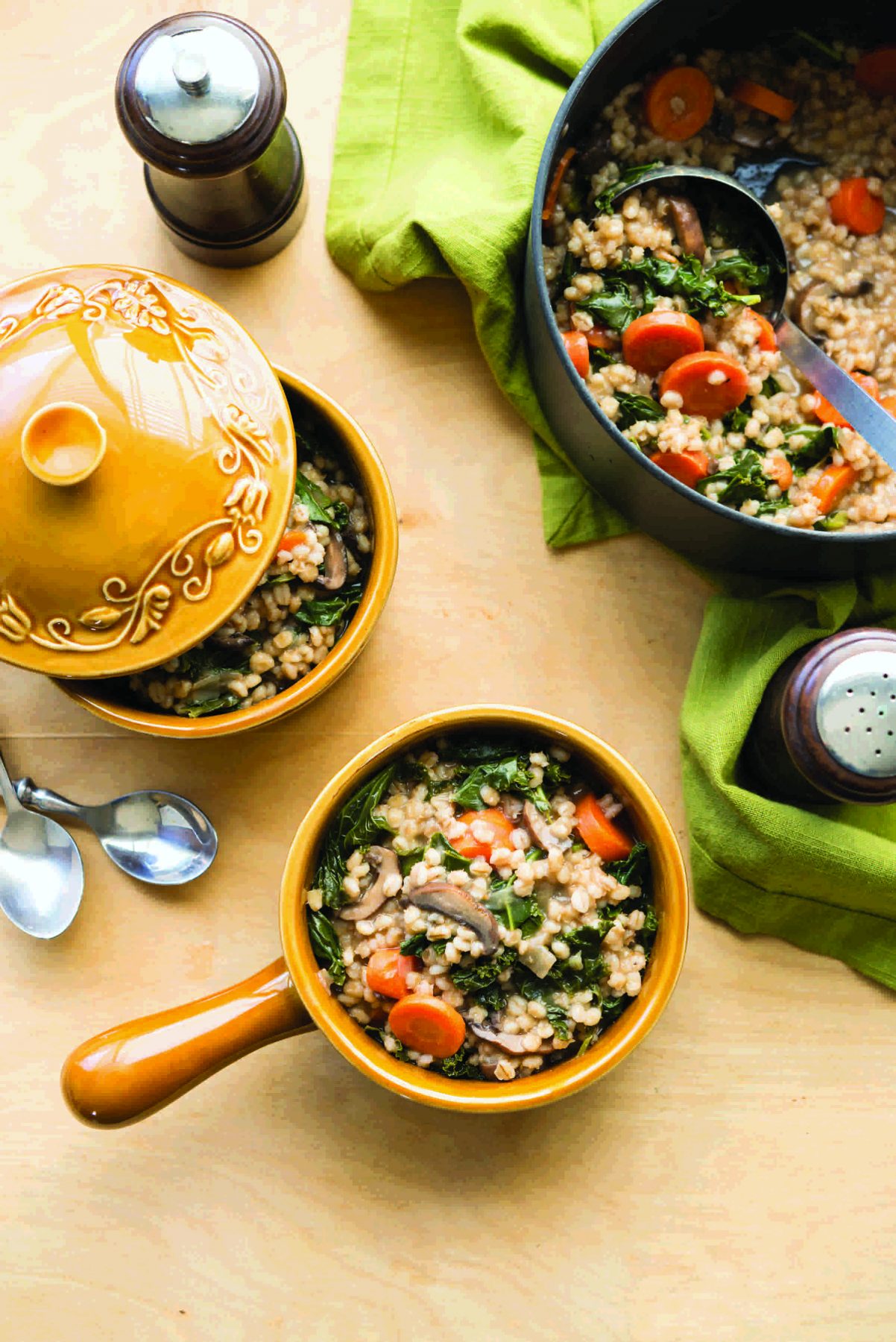 This easy vegan barley soup recipe comes from The Main Street Vegan Academy Cookbook by Victoria Moran and JL Fields; recipe by Michael Suchman (BenBella Books; 2017) Victoria and JL say, "Simple ingredients combine to make a nutritious stew that is packed with flavor. This delicious make-ahead dish only gets better as it sits, so fix it [...]
I hate wasting food! I frequently buy my carrots at the local farmers market and they come with the lovely green carrot tops. For months I would remove the greens and toss them away. I decided there must be something I could do with these lovely greens and this carrot top soup has become one [...]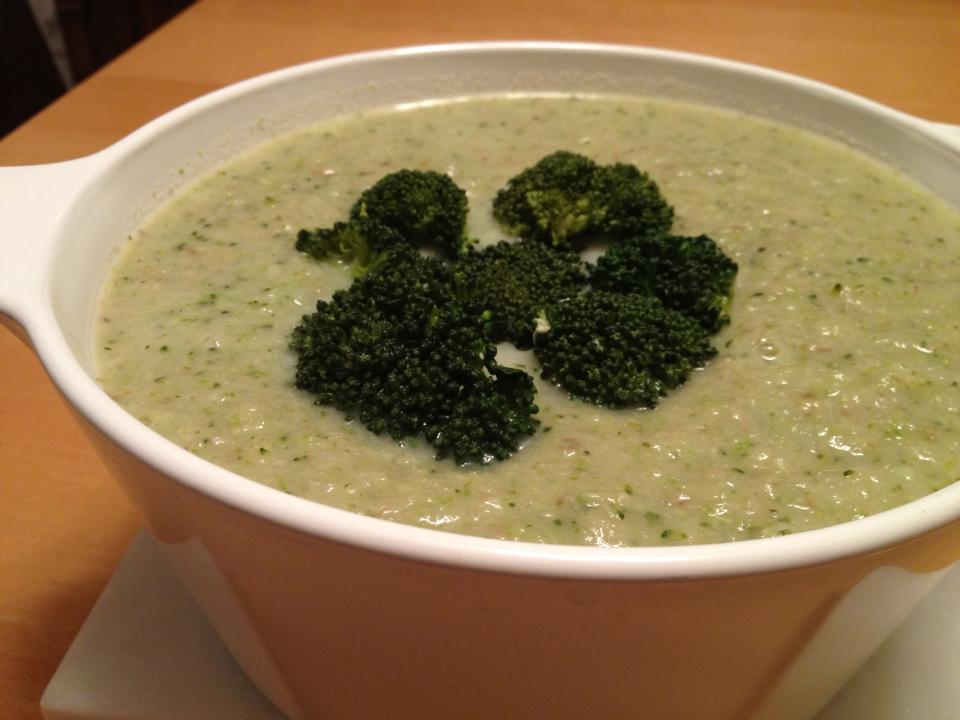 Reprinted with permission from It's Easy to Start Eating Vegan by Rebecca Gilbert. Now available for Kindle too! This easy vegan soup recipe is soy free, gluten-free and packed with 4 cups of super healthy broccoli!  I've been trying to cook with less onions and garlic.  I discovered that using shiitake mushrooms can add a "garlicky" taste without the [...]
Just as you don't need dairy cream to have a creamy soup, you don't need dairy cheese to add a cheesy flavor to recipes. Almond butter adds extra richness to this flavorful soup! This recipe is from Nut Butter Universe by Robin Robertson (c) 2013. Reprinted with permission.  Photo credit: Lori Maffei. Robin Robertson has worked with food [...]
Here's a great juicer recipe for raw "juice soup" to help new enthusiasts enjoy their juicers! Thanks to Melissa Scharfinski for sharing this recipe. Melissa is a Certified Holistic Health Coach and Plant-Based Diet Nutritionist.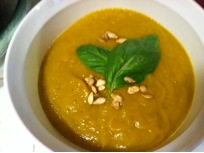 Inspired by the fabled Cinderella and her pumpkin, Morselicious Mo created this fabulous, "creamy," dairy-free pumpkin soup recipe. YUM!  It makes a great dish for a vegan Thanksgiving table. And it's part of our vegan Thanksgiving recipes section.
We love this quick and easy vegan meal from Ellen Jaffe Jones, author of Eat Vegan on $4 a Day. For those of us watching our budgets, Ellen shows us how to create vegan meals that are absolutely delicious and affordable.
Here's an easy vegan recipe with some south Indian spice.  Thanks to Mrs. R. for sharing her sambar recipe!  Pair with a dosa and chutney for a super yummy south Indian meal! Note: You may find toor dal in a regular supermarket near the rice and beans.  If you don't live near an Indian store, [...]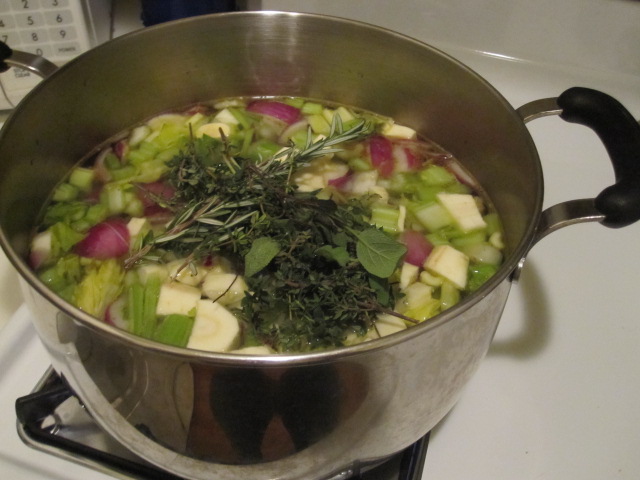 One secret to vegan French cooking is to keep a rich stock on-hand to use for sauces and soups. We've adapted an old French recipe so you'll have rich homemade veggie stock for your favorite dishes. It smells so fabulous while it's cooking that you'll want to make enough to have some to eat and some to store!
Master Chef Christy Morgan, author of the Blissful Bites cookbook shared, "This orange-kissed soup is one of my go-to fall dishes. Kabocha is my favorite hard-skinned squash, but if you can't find it, substitute butternut. Kabocha is a Japanese pumpkin that helps regulate blood sugar because of its high fiber content." We love this recipe! [...]