Thanks to Toni Okamoto, founder of the Plant-based on a Budget website, for sharing this super yummy easy vegan recipe for Peanut Butter Balls! This recipe is from her new cookbook, Plant-Based on a Budget (BenBella Books, 2019). Toni says, "These make a great kid-friendly cooking project. You can invite the whole family to join in the fun. [...]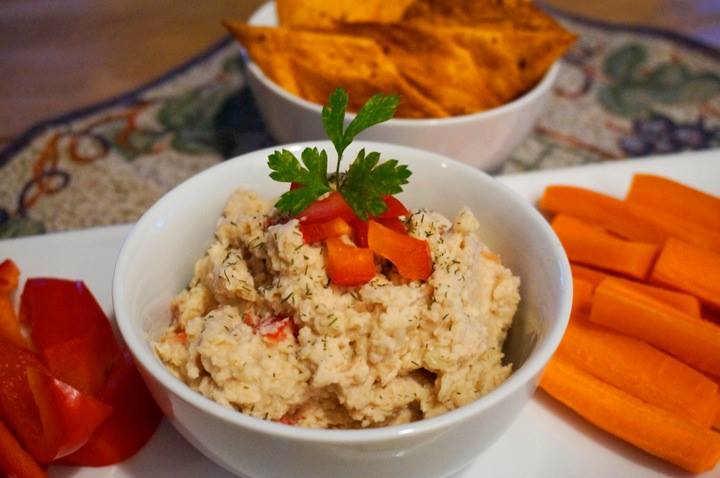 This delicious white bean cashew dip has a healthy secret: fiber!  So you can snack smart :)  Thanks so much to Laura Theodore, amazing vegan chef and author of the vegan cookbook, Jazzy Vegetarian Classics. Chef's Note: For a nut-free dip, replace the cashews with an additional can (15 ounces) of white beans. Start with 1 [...]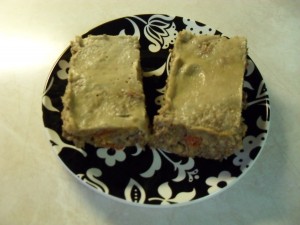 Thanks to Mandi Babkes from Holistic Health for sharing this super yummy raw vegan recipe with the Yummy Plants community!
Happy Labor Day to America! If you're picnicing for the holiday, this is a delightfully easy raw recipe from Chef Elizabeth Schandelmeier Gilgunn of Slow Cooked Pittsburgh. Just soak the spelt berries overnight, (or cook them if you have less time), add veggies and spices, and you've got a delicious and nutritious dish for picnics and meals!
This is an amazingly quick and easy vegan sour cream recipe.  It's great as a dip for parties.  It's also a nice topping to keep on hand to add zing to your potatoes or beans.  You can also try swapping out the dill with your other favorite herbs.  Remember: 1 Tablespoon fresh = 1 teaspoon dried.  You may need to add more [...]
As a child, my family would travel to India annually to maintain our bonds with extended family and of course keep my brother and I closely tied to our country and culture. Many of the most memorable aspects of my experiences there included enjoying the culinary delights of India, with family, around the dinner table. So many states, so many sub cultures, and such a rich palette of tastes. In other words, I was always hungry for more! This dish is a special favorite because it hails from our region of the country – Maharashtra. It is enjoyed best with sweet chilli sauce (I speak for myself on this one but am confident you will agree).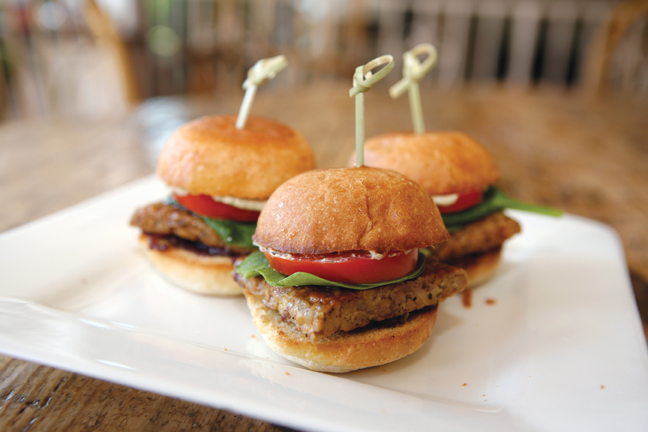 Bourbon and tempeh… that's a vegan party snack in the making! A big thank you to Brian Patton, aka The Sexy Vegan, for sharing this super yummy vegan party recipe with us!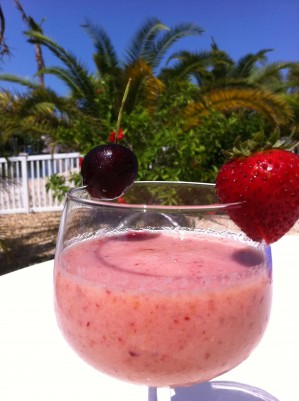 Thank you to Ellen Jaffe Jones, author of Eat Vegan on $4 a Day, for sharing this great summer smoothie recipe with the Yummy Plants community! Ellen is committed to creating healthy dishes that are super yummy and affordable. We think this smoothie recipe is great for the kid in all of us!
Thanks so much to Chef Brian Patton from Vegin' Out for sharing this quick and easy vegan side dish recipe with the Yummy Plants community!  It's a great dish to make the night before and keep on hand for snacks and company.
A big thank you to the Pura Vida Pantry located in Costa Rica for sharing their super yummy recipe with us!  This dip recipe is great for a snack or a party… and there is also a raw option if you'd prefer…. Yum! You can make yummy pita crisps by brushing pure Coconut Oil on Pita Bread, cutting it [...]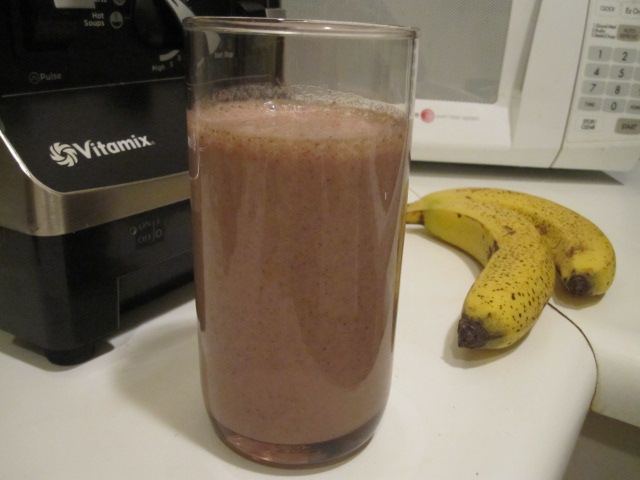 This super delicious smoothie is rich, creamy, chocolatey – and less then 200 calories!  It's a good breakfast treat – what a yummy way to start your day. For a raw option, make your own nut milk instead.