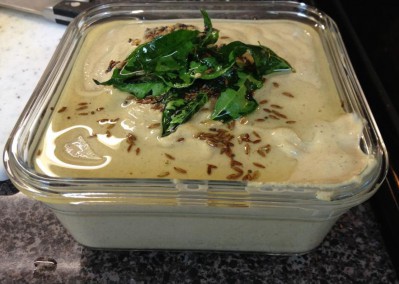 This peanut chutney recipes goes beautifully with our pesarattu dosa recipe (gluten-free lentil crepe).  It takes less than 10 minutes to make, is packed with protein and super yummy!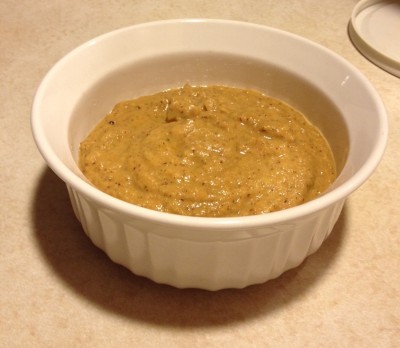 Bring a taste of southern India into your home with this super yummy tomato onion chutney!  It's super easy to make, is perfect with a dosa, and adds an exotic twist paired with raw or cooked veggies.  Thanks so much to Mrs. R. for sharing this fabulous recipe with us – and for making the [...]
This recipe is super easy and delicious. It's great to make for a potluck or a party since you can make everything the day before and top with sliced almonds when serving.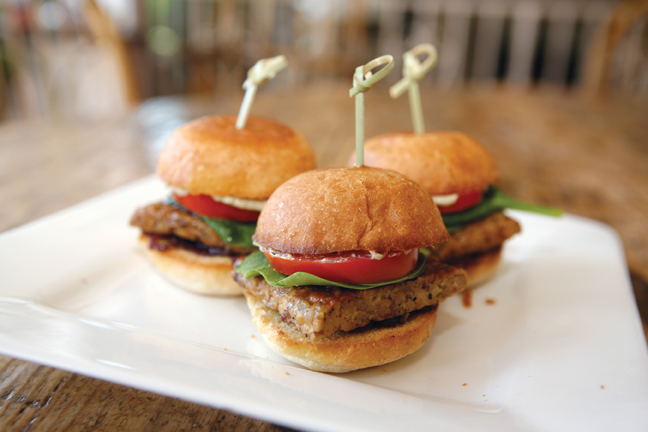 We LOVE this vegan cheese sauce from Brian Patton, aka The Sexy Vegan! Thanks so much for sharing with the Yummy Plants community!
Like our creamy Dairy-free Tomato Sauce, this recipe for vegan Sauce Amandine is a variation from an old French recipe.  It's a super easy vegan sauce to make, and you can use it over any veggies that you like.  Add it to your holiday table over top of green beans or asparagus. Reprinted with permission [...]