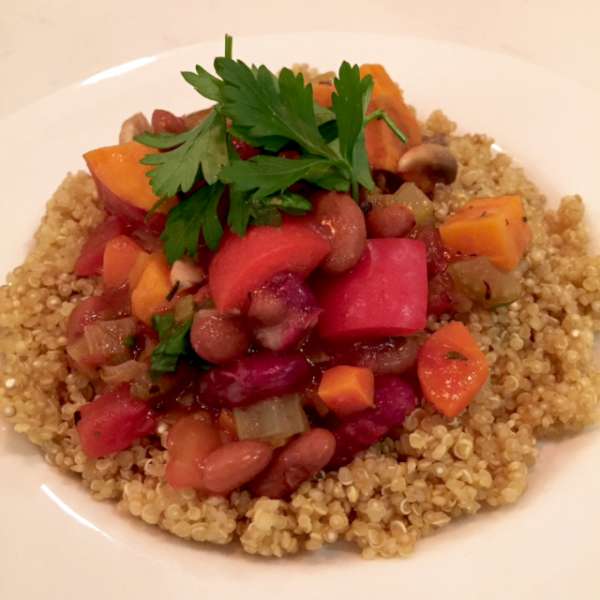 Thanks to Caryn Dugan from STL Veg Girl for sharing this delicious and nutritious stew for Meatless Monday! Caryn says, "A new take on the affordable Hot Pepper Stew the soldiers ate during the Revolutionary War to keep up their energy, this version leaves out the tripe and bacon, but adds in hearty beans, immune supporting kale and [...]
Thanks to Maura for submitting this easy vegan recipe!  It's easy to make and can be made the day before to pack for picnics or parties.  And with six cups of kale, and a cup of quinoa, it's so healthy!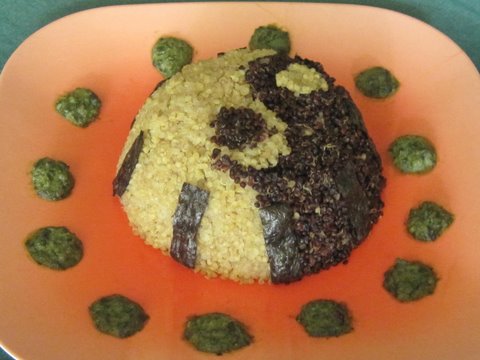 Thanks to Mimi Clark of Veg Gourmet for sharing this super yummy quinoa recipe using Alter Eco fair trade quinoa! Mimi says, "This dramatic, high protein quinoa dish can accompany an entree or stand alone. Nori strips embellish the quinoa, and wasabi pesto adds an unexpected burst of flavor!"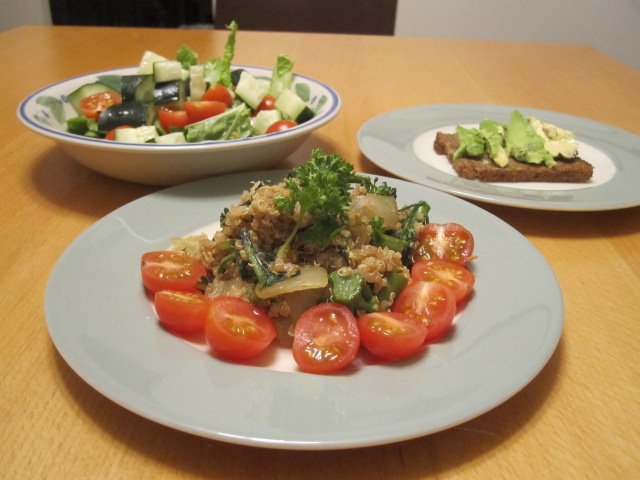 Thanks for all of the nice emails about the Fridge Stocking Strategies for 5-Minute Meals articles! I'm really glad that you've found them to be helpful and I've created another quick meal for you that's healthy, easy and delicious. This one may be closer to 7-10 minutes, depending on how well-done you like the onions.