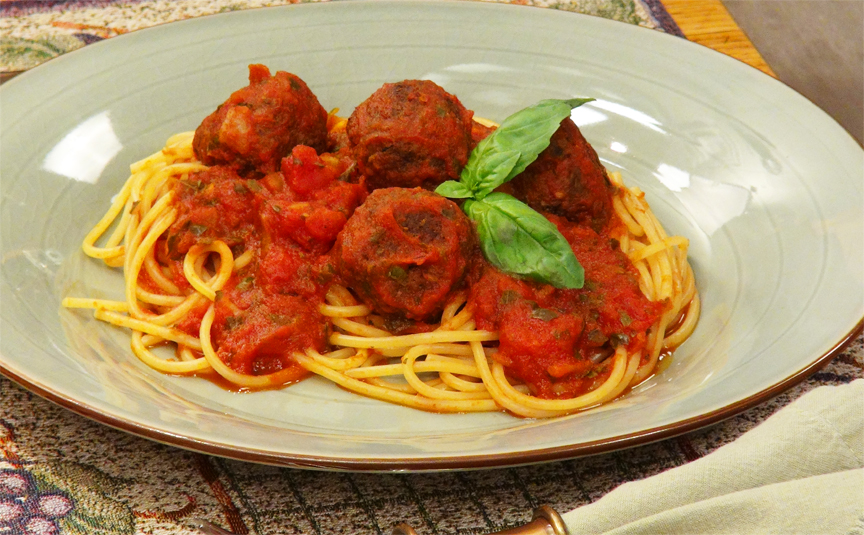 This easy vegan recipe was shared by P.B.S. vegan chef Laura Theodore, The Jazzy Vegetarian, from her recent cookbook Jazzy Vegetarian Classics!  Laura says, "Easy enough to make for a special weeknight meal, but fancy enough to serve when hosting a casual dinner party, this dish will become a staple in your house."  When Laura [...]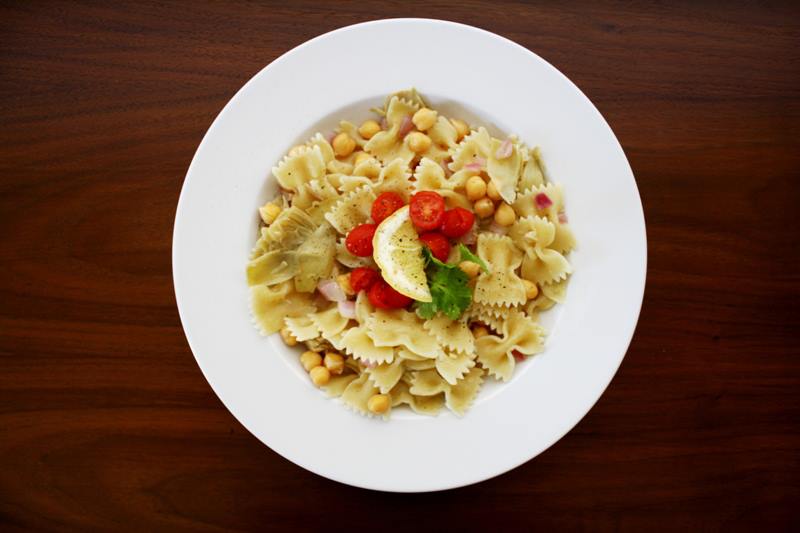 We're so excited that Toni Okamoto, founder of Plant Based on a Budget, shared one of her super yummy vegan recipes that any vegan on a budget would love!  Toni shares that each serving only costs about $.65.  Now that's a vegan recipe to celebrate!  Check out http://plantbasedonabudget.com for more easy vegan recipes that fit [...]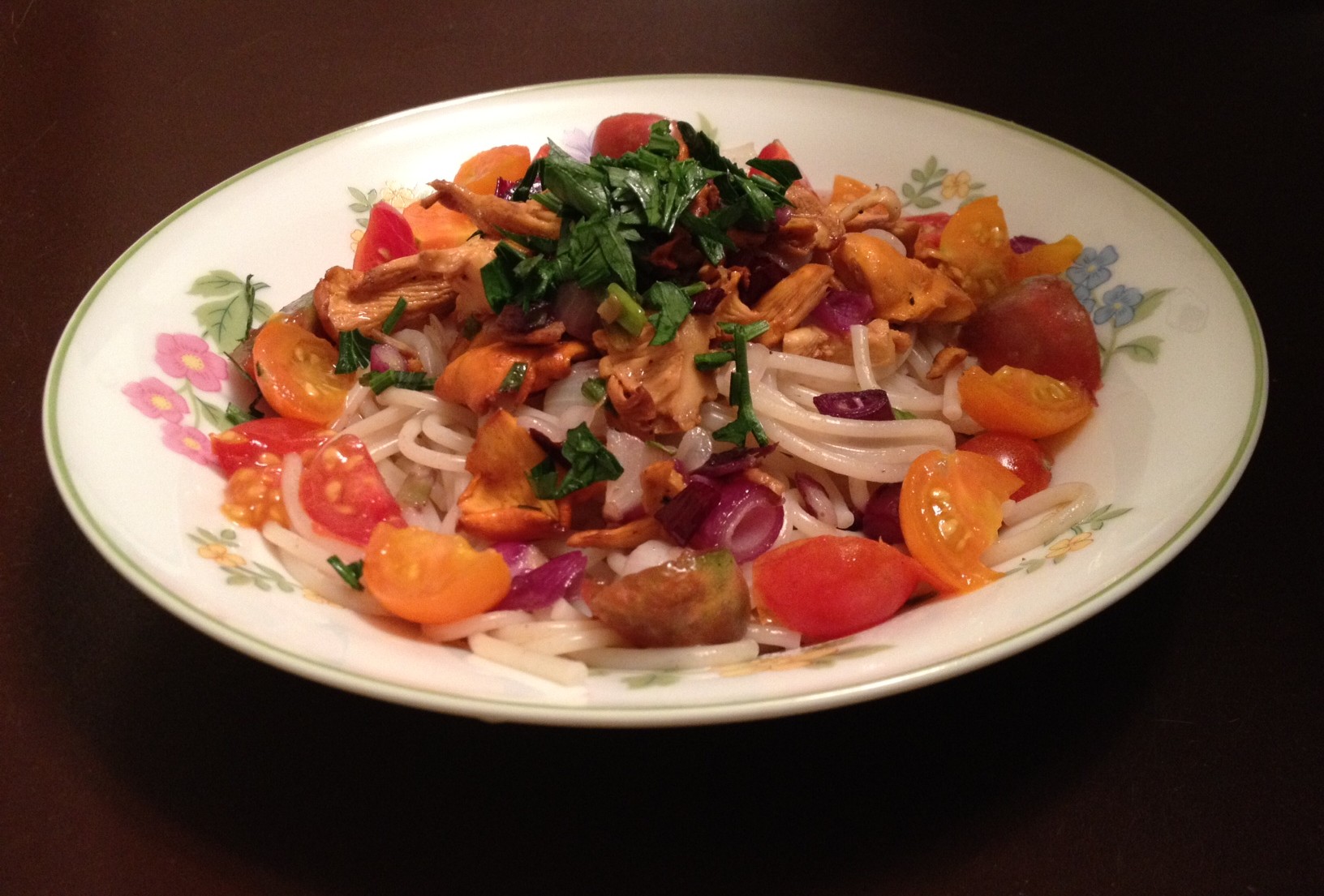 This chanterelle mushroom recipe was created after a trip to the Farmers' Market. All the veggies looked sooooo yummy that I wanted to make use of them! The sweetness of the sungold tomatoes combined with the smoky/ woody flavor of the chanterelle mushrooms was absolutely divine! I can't wait to make this chanterelle mushroom recipe again. (Note: you can use quinoa or rice pasta to make this dish gluten-free).
This is an easy vegan meal for two. Recipe may be doubled or tripled.
Having a craving for Mexican food?  Here's a quick and easy vegan pasta dish that satisfied my cravings.  I used some simple ingredients associated with southwest cooking over pasta and got the perfect blend of spice and flavor. Note: You can use rice or quinoa pasta to make vegan gluten-free meal.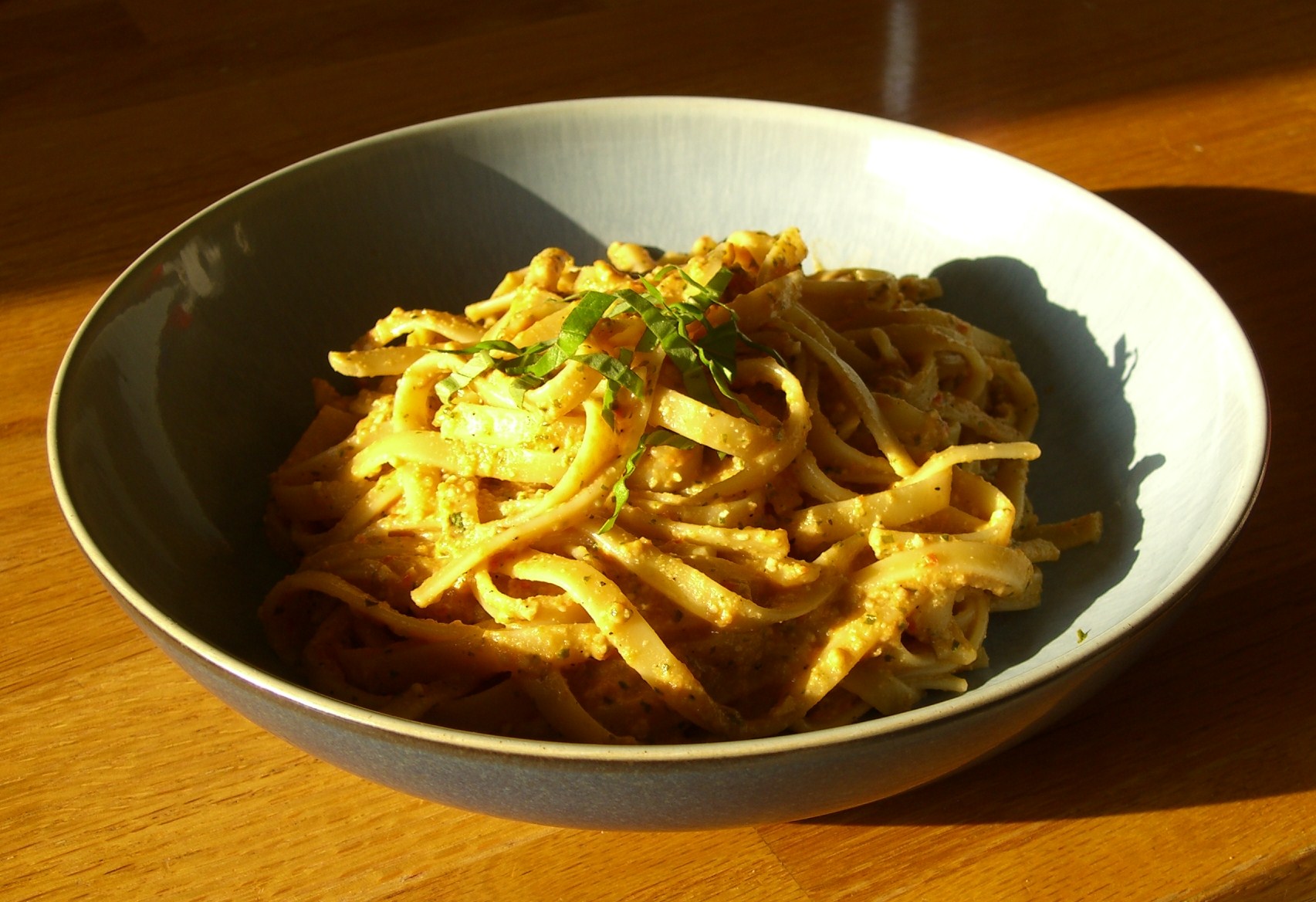 This version is a modification of Lauren Ulm's recipe of the same name, from the book, Vegan Yum Yum. We simplified it, but the original is still awesome too! You can make this a wheat-free recipe by using pasta made from rice or quinoa!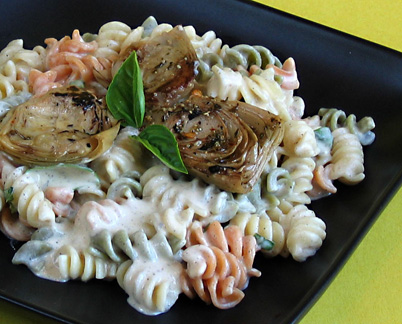 Thanks so much to Robin Robertson for sharing this quick and easy vegan recipe with the Yummy Plants community! We love the creamy decadence of her vegan alfredo sauce! Note: use rice or quinoa pasta to make this a wheat-free dish.