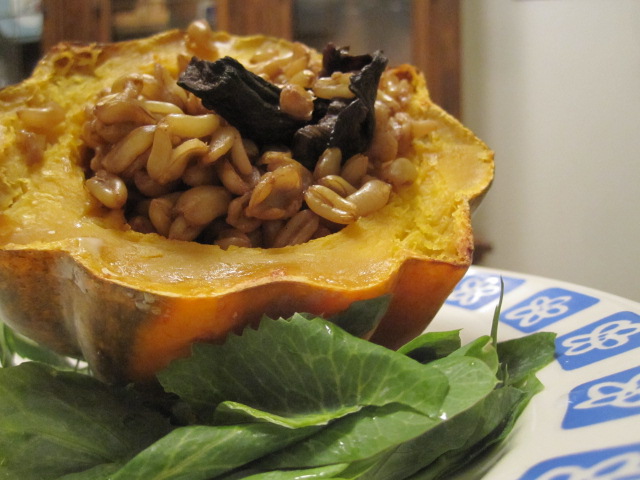 Looking for an easy and elegant veggie dish for company? This one is a snap! The beauty of this dish is that you can make the filling the day before. You can fill the squash with anything: kamut, rice, quinoa, roasted veggies, dip, anything… your imagination is the limit!
Thanksgiving will be here soon! And this is one of my favorite recipes. It's super easy to make, and I can set the table and prepare the rest of the meal while the kamut is cooking. Also, if pressed for time, it's possible to make this dish a day in advance and heat up right before company comes. Just wait to garnish with the fresh herbs until serving. Bon appetit!
If you're following the Ornish diet or another fat-free diet, just omit the oil from this recipe.