This raw vegan recipe is simple to make and glorious to eat! Thanks to the historic Boone Tavern Inn located in Berea, KY for sharing this delicious recipe with us!
Have a sweet Halloween with vegan peanut butter fudge!  Just treats, no tricks :) This easy vegan recipe is so yummy and will be loved by all.  Happy Halloween!
Are you craving cheesecake?  Check out this recipe for raw lime cheesecake: it's vegan and gluten-free too!  So yummy! I made the crust to be raw and gluten-free based on nuts and dates.  The filling is an adaptation based on a recipe inspired by Cafe Gratitude.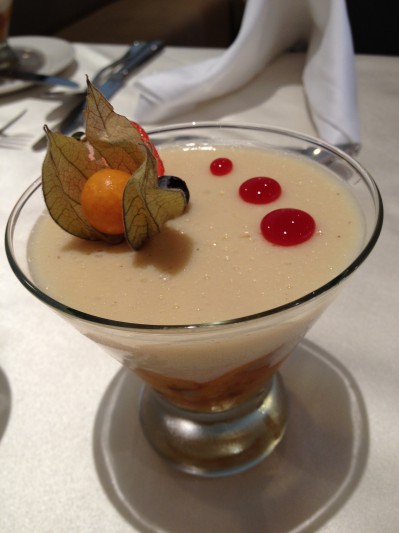 This vegan recipe is courtesy of Chef Jeffrey Borg of the Radisson Blu Resort and Spa, Golden Sands in Malta.  I had this creamy vegan dessert while I was on vacation and was so delighted that I had to ask for the recipe!  It's beautiful, sophisticated, and very easy to prepare.  It's a lovely recipe [...]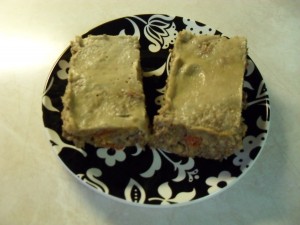 Thanks to Mandi Babkes from Holistic Health for sharing this super yummy raw vegan recipe with the Yummy Plants community!
Valentine's Day is one of our favorite holidays.  Not because of the heart-shaped boxes of chocolates or stuffed teddy bears, but because it's your chance to cook with foods that are proven aphrodisiacs! This is the best dessert to make if you are in the mood for some serious chocolate, and kisses! The cooling touch [...]
Thanks to Elizabeth Schandelmeier Gilgunn from Slow Cooked Pittsburgh for sharing this easy raw vegan ice cream recipe. It is SO yummy and super easy to make. Who knew you could make raw vegan ice cream from bananas?? And it's so creamy that your friends won't believe they're eating a vegan ice cream – that's [...]
Not Just Recipes has come through again with this easy dairy-free recipe for a no-bake peaches and cream pie! From the no-bake crust to the creamy dairy-free filling, this vegan peach pie delivers a creamy, fruity flavor that is nothing short of sensational. Your family will ask for seconds!
This dairy-free sorbet recipe is a vegan dessert that you will LOVE.  It is based on a vegan recipe from the latest Skinny Bitch cook book, the ultimate everyday cookbook…this sorbet is AMAZING.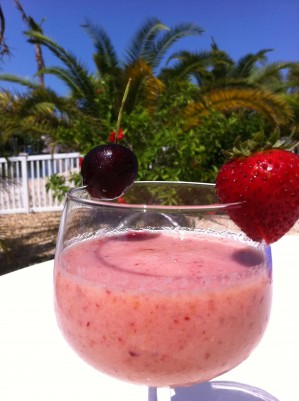 Thank you to Ellen Jaffe Jones, author of Eat Vegan on $4 a Day, for sharing this great summer smoothie recipe with the Yummy Plants community! Ellen is committed to creating healthy dishes that are super yummy and affordable. We think this smoothie recipe is great for the kid in all of us!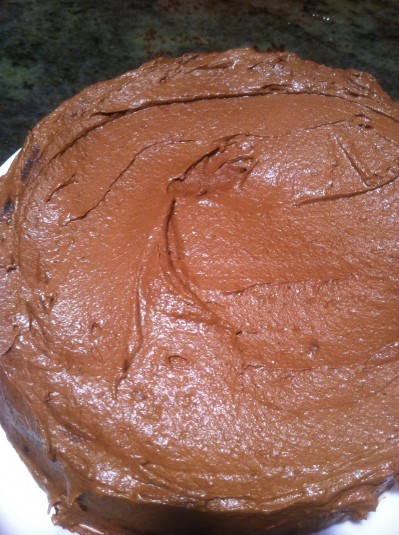 Thank you to Ellen Jaffe Jones, for sharing this healthy vegan chocolate cake recipe with the Yummy Plants community! Ellen says, "Here's another clever way to get children to eat their vegetables. They won't even detect the beets, carrots, and zucchini in this chocolate cake."
Thanks to Chef Robin Robertson for sharing this super yummy Chocolate Cheesecake recipe with the Yummy Plants community! This easy vegan recipe is absolutely delicious and takes less than 30 minutes to make.
What a fabulous way to get your protein for the day. This "cream" pie is made with firm tofu and melted dairy-free chocolate chips. 100% wheat and dairy-free and 100% YUM! If you're looking for a holiday treat, or a party-approved vegan, gluten-free dessert, this vegan dessert recipe is a winner!