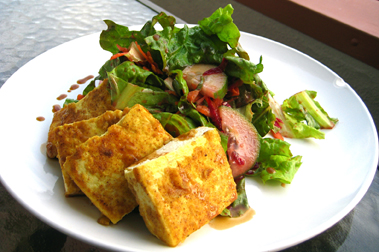 A big thank you to Brian Patton, aka The Sexy Vegan, for sharing this super yummy vegan salad "with a kick" recipe with us! Brian says, "Food should appeal to all five senses. And this salad is a perfect example of something that stimulates sight, smell, texture, and taste, and if you listen really closely, it [...]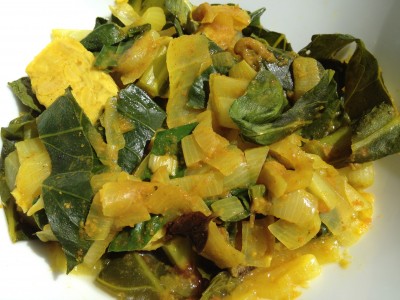 This super yummy meal from Ellen Jaffe Jones can be ready in less than 30 minutes! Quick, easy, and vegan on a budget, we absolutely love her recipes. Ellen is the author of Eat Vegan for $4 a Day, and this recipe isn't from her book: Ellen created it just for us! Thanks Ellen!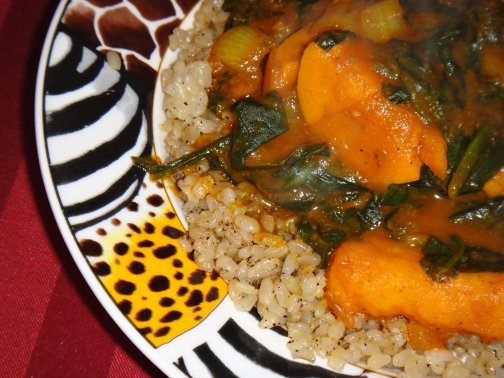 A special thanks to BeyondWillpower for sharing this yummy resipe! ~*~*~This recipe is gluten free and vegan~*~*~
As are all my recipes. I tend to shoot for 2 servings, but this very low cal dish makes enough for leftovers unless you are both VERY hungry!
This recipe was inspired by the potato spinach curry in Appetite for Reduction (pg. 232).