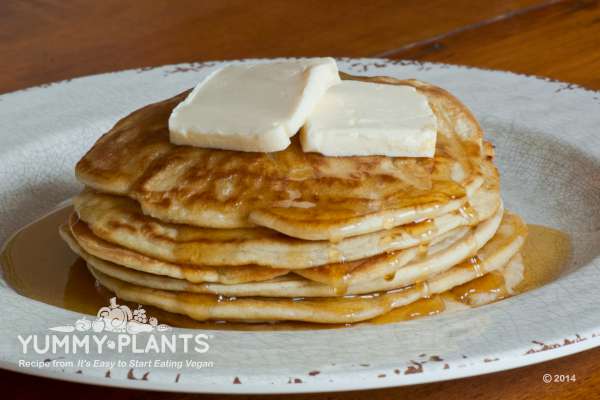 Who doesn't love vegan pancakes??! Here's a fresh, hot breakfast to start your day with a smile! Reprinted with permission from It's Easy to Start Eating Vegan by Rebecca Gilbert.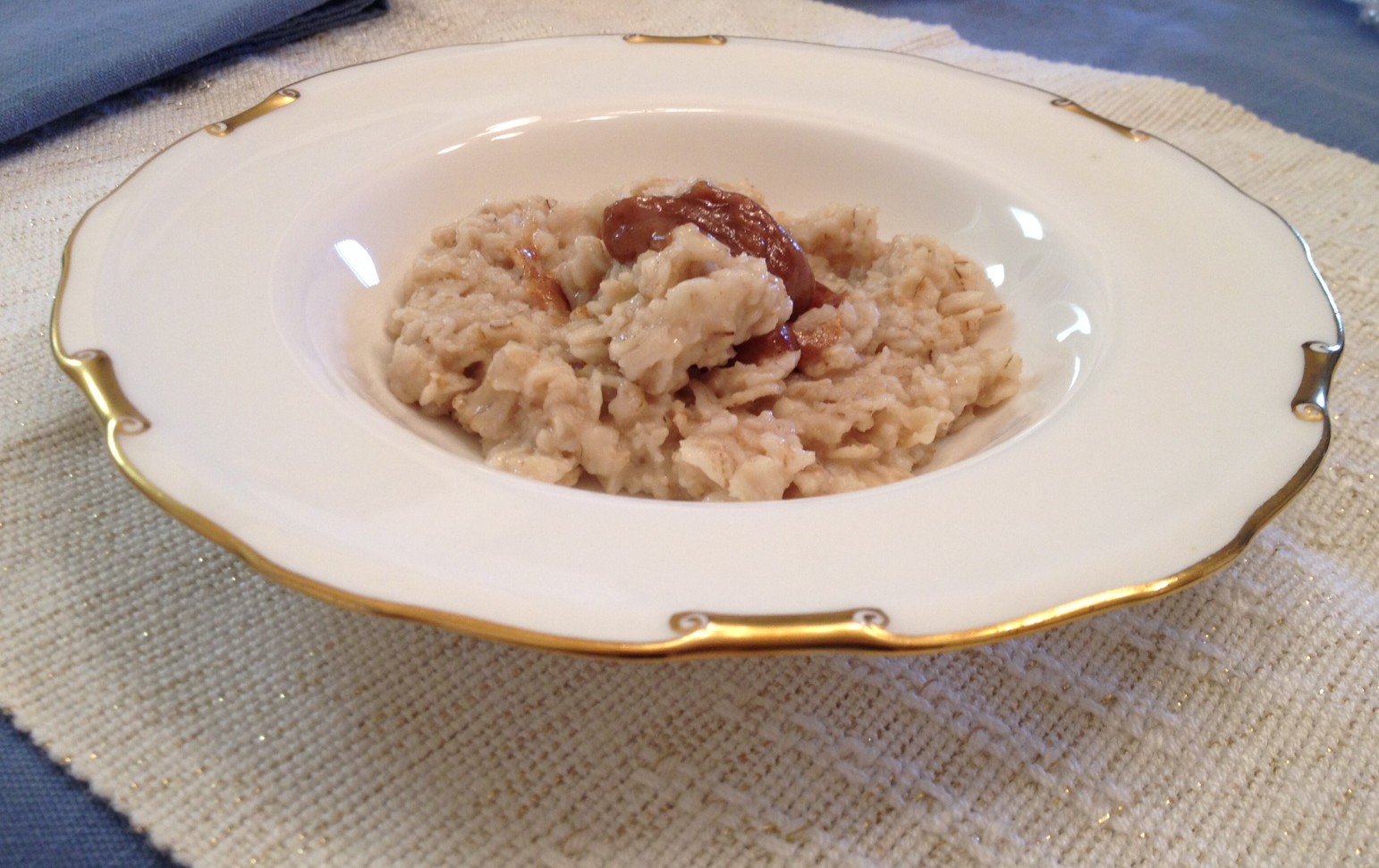 When is oatmeal more than just oatmeal? When it is enhanced by the creamy taste of almond butter for a nutrient-rich, stick-to-your-ribs breakfast. If you're gluten-sensitive, make sure your oats are gluten-free. This recipe is from Nut Butter Universe by Robin Robertson (c) 2013. Reprinted with permission. Robin Robertson has worked with food for more [...]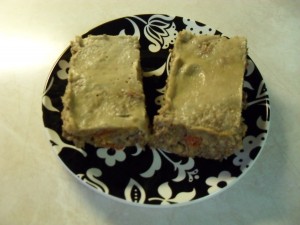 Thanks to Mandi Babkes from Holistic Health for sharing this super yummy raw vegan recipe with the Yummy Plants community!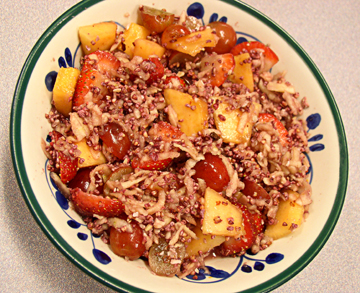 Thanks to Dr. Joel Fuhrman of DiseaseProof.com for sharing this easy raw vegan recipe with us!  Just soak the oats overnight in pomegranate juice to soften the oats.  Pomegranates are super yummy, and they are packed with Vitamin C, fiber and potassium.  This recipe makes an easy raw vegan breakfast or anytime snack!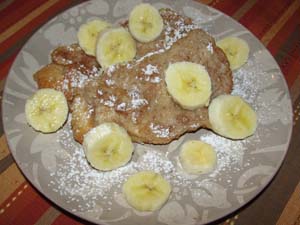 Yum!  We are really excited to have this vegan french toast recipe from The Curly Haired Chica.  Thanks so much for sharing!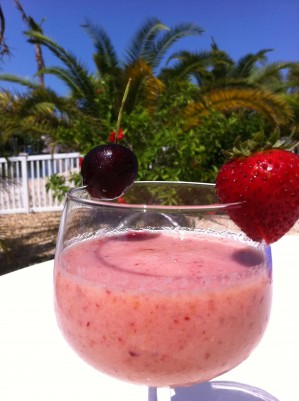 Thank you to Ellen Jaffe Jones, author of Eat Vegan on $4 a Day, for sharing this great summer smoothie recipe with the Yummy Plants community! Ellen is committed to creating healthy dishes that are super yummy and affordable. We think this smoothie recipe is great for the kid in all of us!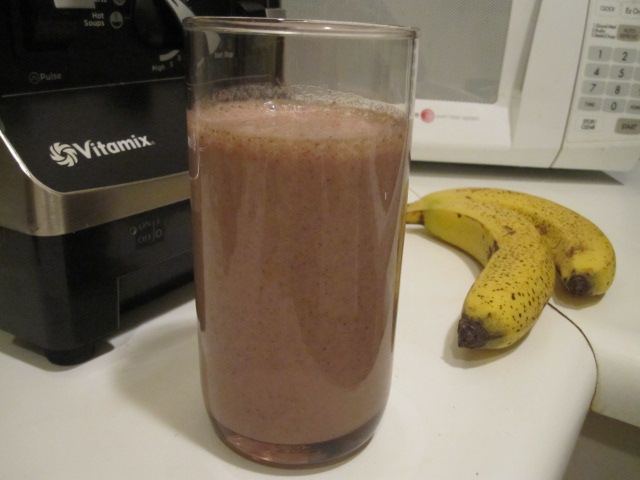 This super delicious smoothie is rich, creamy, chocolatey – and less then 200 calories!  It's a good breakfast treat – what a yummy way to start your day. For a raw option, make your own nut milk instead.