Vegan Pizzerias in NYC – Take a Tour with Scott's Pizza Tours!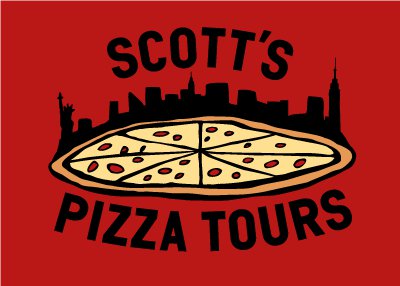 Experience four of New York City's best pizza parlors featuring vegan options with Scott's Pizza Tours' "Learning to Love Your Vegan" Pizza Safari! October is National Pizza Month and Scott's Pizza Tours is kicking it off with their vegan specialty tour.
Scott is Scott Wiener, a pizza enthusiast from New Jersey. Scott toured the United States with his band during his college years, gaining an appreciation for different regions' pizza styles. He started recording what he saw in his "pizza journal". Scott eventually turned his love for pizza into a business and started showing people the best slices in New York. He has been doing tours for three years, and has appeared on the Travel Channel, Discovery Channel, and NBC.
October 1st starting at 11:30am, Scott's Pizza Tours will feature the "Learning to Love Your Vegan" tour. The tour will visit four unique New York City pizzerias. These pizzerias feature vegan options, but each slice has been picked to appeal to vegans and meat-eaters alike!
Tickets cost $60 for adults and $50 for children (ages 4-12). Tickets include the four and a half hour tour that Scott calls a course in pizza history, a slice at each of the four tour stops, transportation to each stop, and a Pizza Tour Survival Kit. Tickets must be purchased online by 9:30am the day of the tour, and can be found here.
Contributed by Staff Reporter Keith Campbell
2 Responses to "Vegan Pizzerias in NYC – Take a Tour with Scott's Pizza Tours!"