Vegan Travel
Learn about vegans all around the world. Share super cool adventures for vegan travelers in the US and abroad!
  Paris Vegan Day weekend has begun!  The "City of Light" kicked off Paris Vegan Day with a pre-party and the French premiere of the film Vegucated.  There were vegan treats and bubbly for all courtesy of Deborah Pivain and the team from the Gentle Gourmet Cafe. Check out the spread on the Eiffel Tower [...]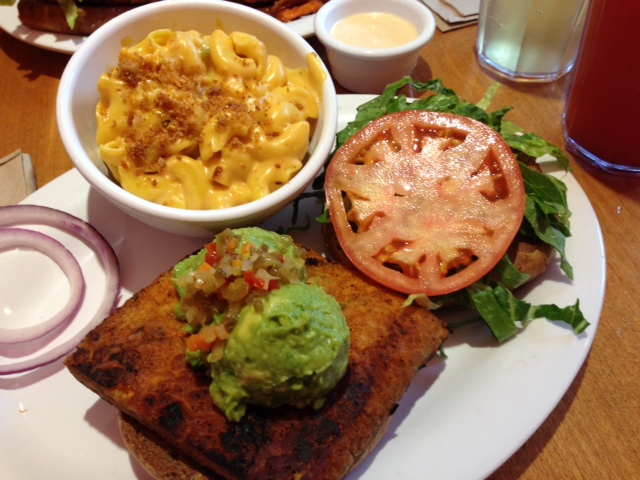 If you're visiting Los Angeles, besides an abundance of sunshine, you'll have no problem finding amazing vegan options in the City of Angels because even omnivore restaurants have superb plant-based meals. As a LA resident, there are so many vegan restaurants here that it's hard to narrow down the must-eats, but these are my [...]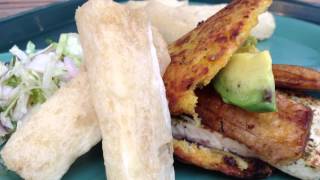 It's easy to be a vegan in Napa, CA!  There are several good options for vegan food in Napa at the Oxbow Public Market.  Eat vegan at the market or stock up on provisions for your day tour at the wineries.  Either way, there is lots of yummy vegan food in Napa!  And the O'Brien [...]
Have you dreamed about seeing the icebergs of Antarctica? Communing with the whales? Visiting all 7 continents? Come join us on a vegan-friendly voyage to Antarctica!
Fabien partage ses conseils sur la vie végétalienne à Los Angeles! For our French-speaking friends, Fabien shares his tips about vegan life in LA!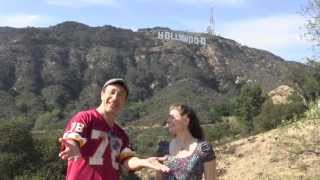 Jordi Quesada comparte sus consejos de cosas a hacer y sitios dónde ir a comer para los turistas veganos que quieren explorar la vida vegana en Los Angeles! For our  Spanish-speaking friends around the world who would like to visit LA, Jordi Quesada shares his advice about things to do and places to eat [...]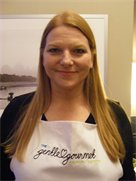 Deborah Pivain, founder of Paris Vegan Day and the Gentle Gourmet Cafe, Shares Tips for Vegan Tourists in Paris!
By Rebecca Gilbert I crossed the pond to scope out the vegan scene in Paris and Malta.  Wow!  It was exciting to find many popular vegan restaurants and widely available vegan foods in French supermarkets like Monoprix and Carrefour. Vegan Cuisine in Paris If you're traveling to Paris, put these vegan/vegetarian restaurants on your map.  [...]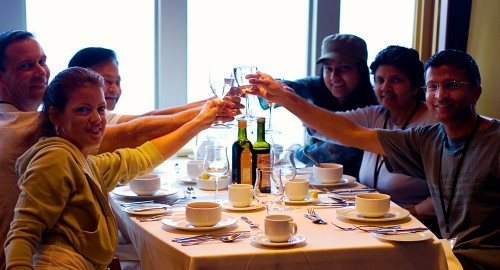 Looking for a Spring getaway with your favorite vegan? Join fellow vegan travelers to sail the Caribbean and celebrate the 10-year anniversary of Holistic Holiday at Sea! The cruise will be from March 2-9, 2013 and is co-sponsored by VegNews Magazine. Call 866-601-1923 to register. Mention you're from the Yummy Plants community to get $50 of on-board credit towards bookstore purchases and/ or private consultations!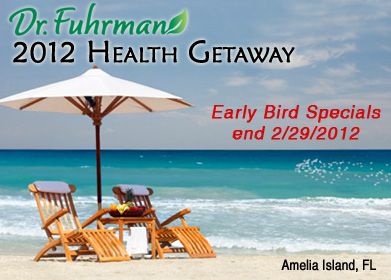 Do you enjoy reading the health tips that world renowned nutritarian Dr. Joel Fuhrman shares with the Yummy Plants community? Imagine a whole week of classes and seminars with Dr. Joel Fuhrman's Health Getaway at the Ritz Carlton on Amelia Island, FL from August 19 – 25! The getaway is designed to teach participants how to live a healthy lifestyle and provide tools to continue living a healthy, nutritarian lifestyle upon re-entry at home.
Are you a vegan traveler looking for an eco-adventure vacation? Cartagena…hot springs…colonial towns… beaches and jungles, Colombia World offers a variety of all-inclusive vacation packages for vegan, vegetarian and gluten-free travelers!

As the weather on the east coast is getting colder, it's fun to think about sunny beaches and warm ocean breezes… and we discovered a fabulous opportunity to relax and rejuvenate this spring. Have you heard about Holiday at Sea?
It's a week long cruise designed to promote health, education, and most importantly, relaxation. The vegan vacation stops in beautiful ports of the Carribbean and features lectures, workshops and lessons presented by some of the biggest names in plant-based diets and health!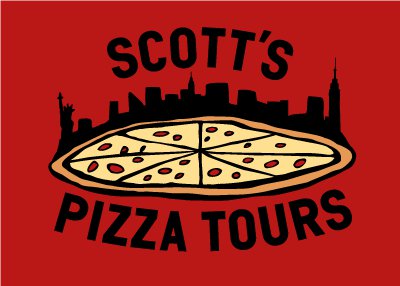 Experience four of New York City's best pizza parlors featuring vegan options with Scott's Pizza Tours' "Learning to Love Your Vegan" Pizza Safari! October is National Pizza Month and Scott's Pizza Tours is kicking it off with their vegan specialty tour. Scott is Scott Wiener, a pizza enthusiast from New Jersey. Scott toured the United [...]