Vegan Recipe - Super-Food Lucuma and Almond Butter Dip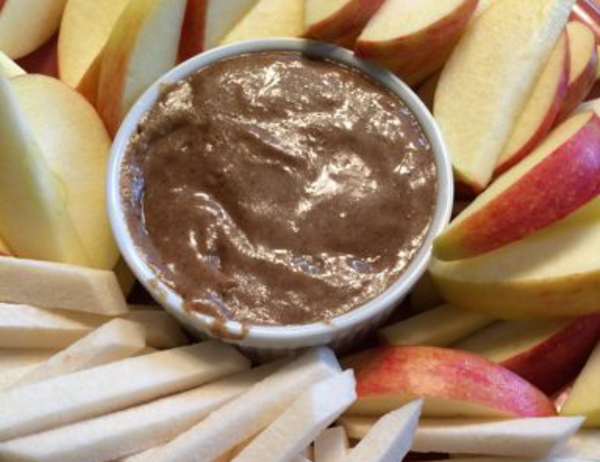 Prep Time :

15 minutes

Cook Time :

0

Servings :

4-6
Check out this easy and delicious vegan dip recipe from Jill's Joyful Kitchen!
Jill says, "This nutty and caramel-like dip is divine.  It takes me back to my childhood and eating caramel apples…only this version is so much healthier…no refined sugars or oils.  The secret ingredient is Lucuma Powder….a tropical fruit from Peru made into a powder and used as an alternative sweetener."
Ingredients
3/4 cup almond butter
3/4 cup maple syrup
2 teaspoons vanilla bean powder
3 tablespoons Lucuma powder
4 apples (any variety), cored and sliced (I like to leave the peels on)
Optional fruit for dipping:
1 medium sized jicama, peeled and sliced into matchsticks
2 pears, any variety, cored and sliced
Preparation
1. Place almond butter, maple syrup, vanilla bean powder, and lucama powder into food processor. Blend until creamy and smooth, then pour into a serving bowl.
2. Serve with sliced apples and any other fruit of your choice.
Let us know what you think of this easy vegan recipe: Super-Food Lucuma and Almond Butter Dip!