Vegan Recipe - Creamy Mushroom Risotto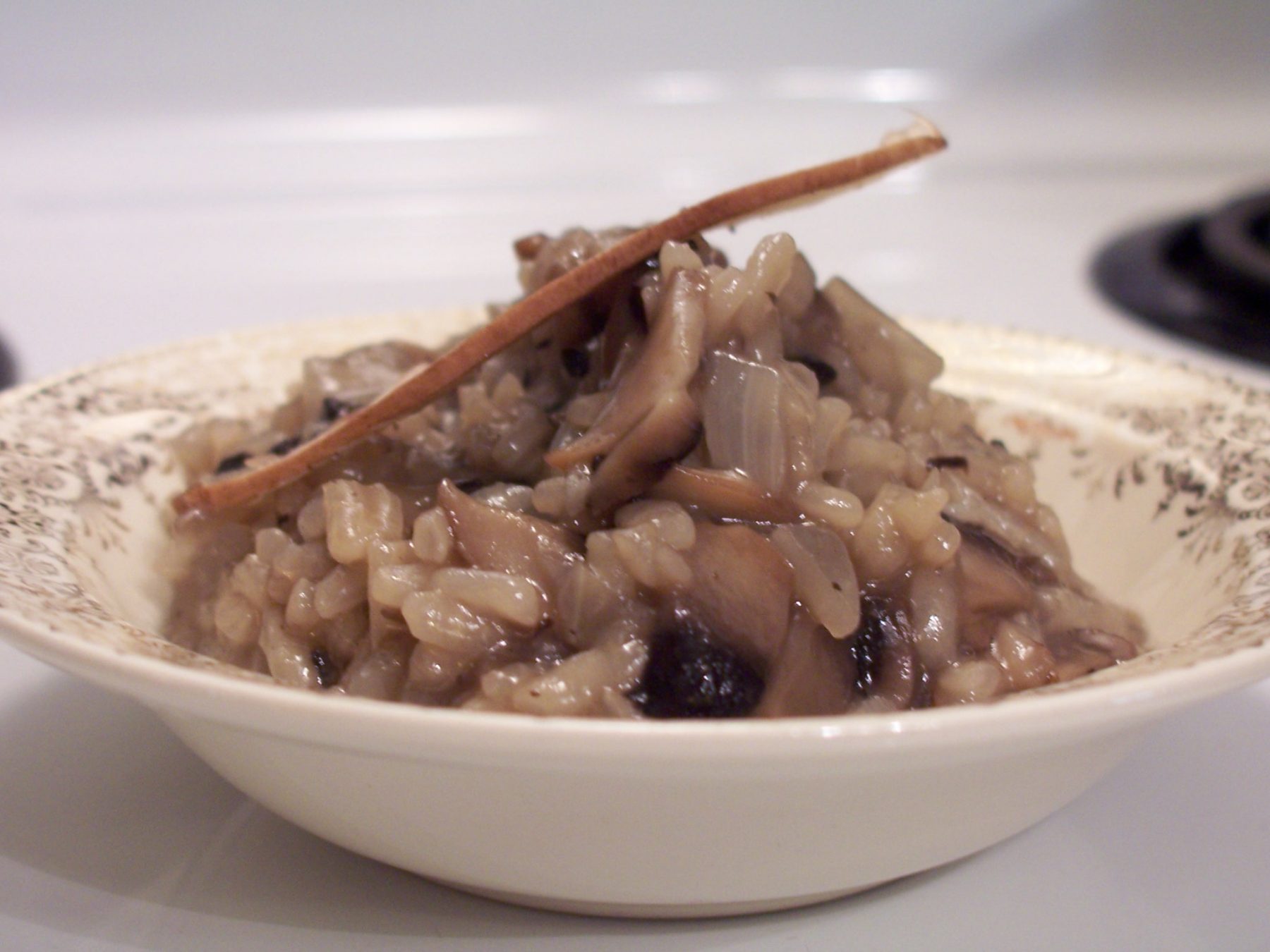 Prep Time :

5 minutes

Cook Time :

30 minutes

Servings :

4
TIPS:
- When you begin adding the broth to the risotto, if it seems to be taking the rice too long to absorb the liquid, place a lid on the pot for 1-2 minutes and then stir vigorously.  This should speed up the process of impregnating the liquid into the risotto.
- Chef Sarah Elise prefers using baby bella mushrooms because they keep a firmer consistency and have a stronger mushroom flavor than the common white mushroom.
Recipe shared by Chef Sarah Elise Gill of The Inspired Cookie, home of delicious vegan and gluten-free treats.
Ingredients
2 tablespoons olive oil
1 1/2 cups mushrooms, diced
1/2 medium onion, diced
1/2 cup risotto (uncooked)
1/2 cup white wine
1 tablespoon Sherry
1 teaspoon salt
2 1/2 cups vegetable broth
Preparation
1. In a 2 qt. sauce pan over medium heat warm the olive oil. Then add in the mushrooms and onions and sauté for 5 minutes. Add in the risotto and stir well. Wait a minute before adding the white wine and sherry and salt.
2. Then, 1/2 a cup at a time add in the vegetable broth. The broth should be almost all absorbed into the risotto before adding more broth. This process could take about 20 minutes, stirring constantly.
3. Let sit for 5 minutes before serving. This makes a delicious, rich side dish.
Let us know what you think of this easy vegan recipe: Creamy Mushroom Risotto!