Vegan Recipe - Candied Yams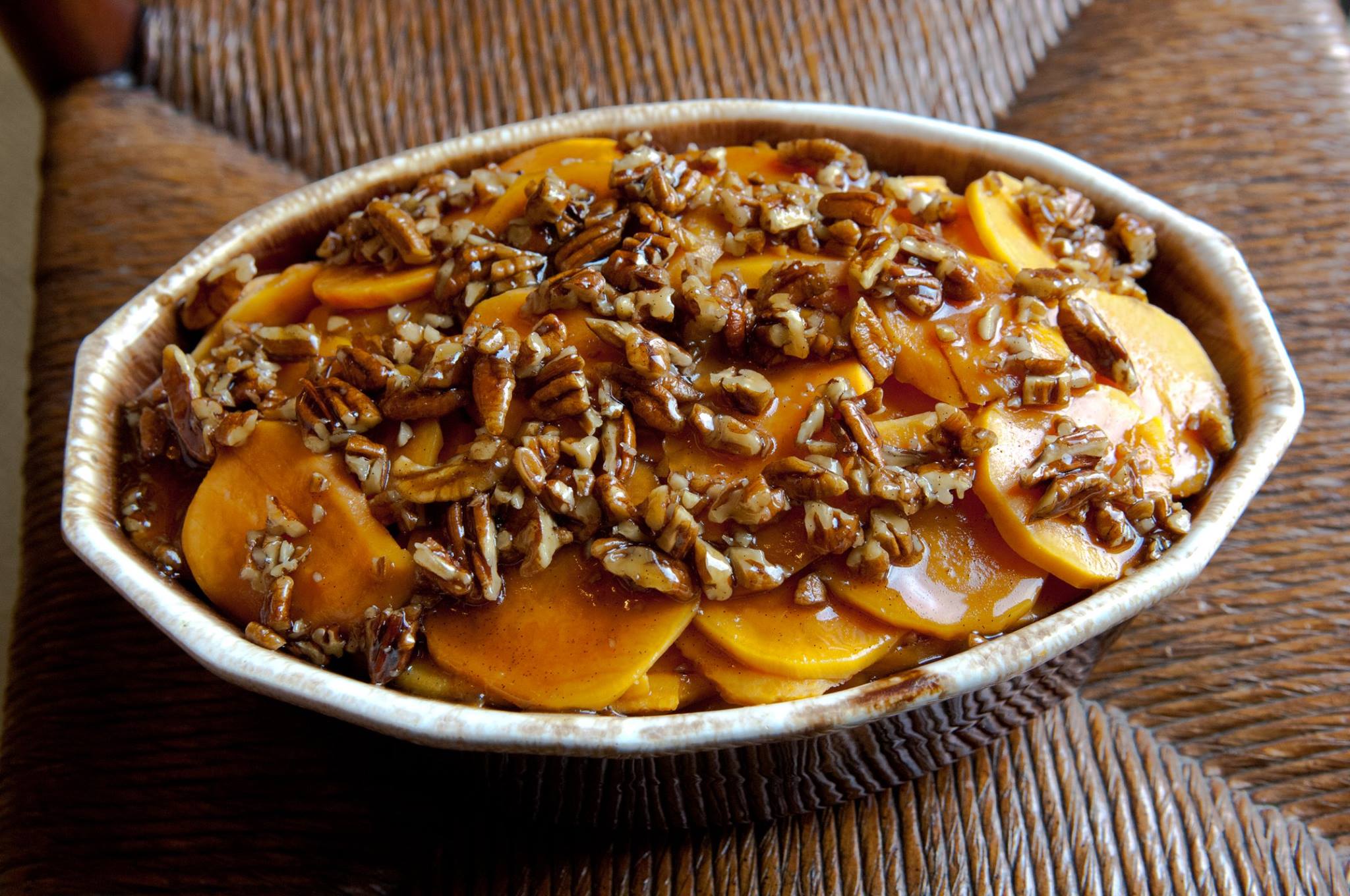 Prep Time :

15 minutes

Cook Time :

1 hour and 20 minutes

Servings :

12
Here's a yummy recipe from the Yummy Plants vegan Thanksgiving recipes section:
Delicious for Thanksgiving or anytime, this candied yam recipe adds a sweet treat to any meal. Perfect for potlucks… your guests will simply tell you it's delicious – no questions asked :) These are for sure some yummy plants!
For more Thanksgiving recipe inspiration, check out my Vegan Thanksgiving Recipe Guide.
Recipe reprinted with permission from It's Easy to Start Eating Vegan by Rebecca Gilbert.
Ingredients
10 medium yams
Large pot of boiling water
½ cup margarine
¾ teaspoon salt, add more to taste
1 cup light brown sugar
½ cup water
1 teaspoon vanilla flavoring
¾ cup pecans, chopped (optional)
Preparation
1. Wash yams thoroughly. Place in large pot of boiling water. Be sure yams are covered with water. Bring water to boil again. Then simmer for about 40 minutes, until tender.
2. Drain yams. Cool, peel, and slice.
3. In a large skillet, mix margarine, salt, sugar, vanilla, and ½ cup water. Stir over low heat until sugar dissolves. Bring to boil and cook 3 minutes, uncovered.
4. Reduce heat. Add yams and pecans to mixture in skillet. Heat uncovered for about 5 minutes.
5. Serve yams plain or spoon nuts on top for an extra treat.
Let us know what you think of this easy vegan recipe: Candied Yams!