Dr. Fuhrman's Tips for a Healthy 2013
If you've pledged to make 2013 your healthiest year yet, you're in luck. The key to shedding those extra pounds and boosting energy levels can be found at one easily-accessible place: Your plate! "For excellent health, your diet must be rich in micronutrients–vitamins, minerals, antioxidants, and phytochemicals," says Dr. Joel Fuhrman, author, speaker, and nutritional-medicine expert. "And an eating style based on foods that are naturally rich in micronutrients and low in calories is the key to longevity and a healthy weight."
Dr. Fuhrman, whose book credits include Eat to Live, Eat for Health, and the just-released The End of Diabetes, has dubbed this low-calorie, nutrient-dense eating plan a "nutritarian" diet, and says we should look to kale, spinach, chard, collards, and other leafy green vegetables for that optimal nutrient-to-calorie ratio. "A nutritarian diet is based on copious amounts of vegetables, especially green vegetables, and includes plenty of beans and fresh fruit, plus nuts and seeds daily."
These treasures from the fruit-and-vegetable kingdom do more than just nourish the body, says Dr. Fuhrman. They also contain appetite-suppressing properties that help curb nagging food cravings. Another unexpected bonus of eating nutrient-rich plant foods is that they even work to lift our moods, making us feel more emotionally balanced and ready to take on the world. "Eating right sets you up with the proper biochemistry to boost your emotions and avoid depression, too."
Whether you dive head-first into healthy eating or tip-toe into it slowly and steadily, you're bound to experience myriad positive effects, from lowered stress levels to disease-reversal. "I've seen people recover from heart disease, diabetes, and other serious diseases in their 60s, 70s, and even 80s by switching to a nutritarian lifestyle," says Dr. Fuhrman. "Taking proper care of our health simply gives us a more pleasurable and less stressful life.  The time to change is now. If we keep our bodies healthy with excellent nutrition and exercise, we can enjoy active and vibrant lives into old age."
Dr. Fuhrman's Healthy New Year Action Plan
Instead of counting calories, see how much nutrient-rich produce you can eat each day.
Add a large salad at the beginning of lunch and dinner daily, without giving up anything.
Eliminate snacking, if that means recreationally eating when you are not hungry.
Reduce alcohol intake to one glass of wine/beer, once or twice per week to minimize health risks.
Introduce more green vegetables, beans, fresh fruit, nuts and seeds to your daily diet.
For more health tips, read the complete Yummy Plants Q&A interview with Dr. Fuhrman!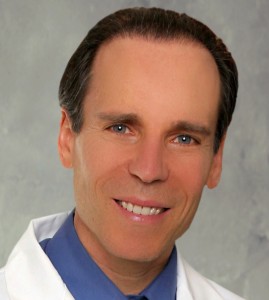 Dr. Fuhrman is a best-selling author, nutritional researcher and board certified family physician specializing in nutritional medicine.  Learn more by visiting his website at DrFuhrman.com and his blog at Diseaseproof.com. Follow Dr. Fuhrman on Facebook and Twitter. For more information, visit his website: http://diseaseproof.com.