What Do Vegans Eat? (ie. What the Heck Is a Vegan Diet?)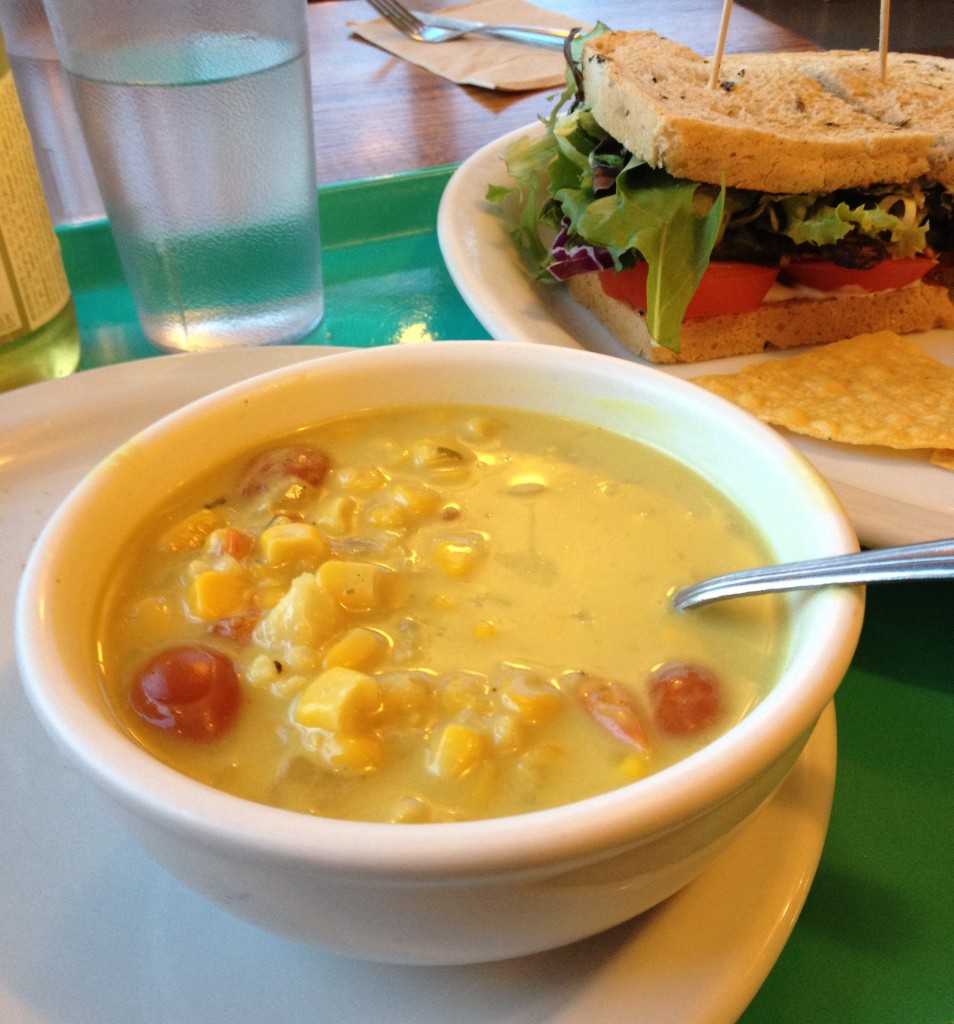 By Rebecca Gilbert
People across the globe are turning to plants for sustenance.  If you've been thinking about eating more whole veggies and plant-based sources of protein, even perhaps becoming a vegan, read on.  This article is a go-to dietary guide for our veg-curious friends and can help teach loved ones how to support a new vegan lifestyle.
We hear the words vegan diet and plant-based diet almost weekly in the news today.  Celebrities are making the shift to a vegan diet, athletes as well… but what exactly is a vegan diet?  And what do vegans eat?
A plant-based diet has substitutes for all animal-based products.  It's a vegetarian diet without eggs, dairy, honey, or any kind of animal product.
So, for the veg-curious among us, that leaves the question:  So what do vegans eat?
And that, my friends, is a very long answer!  Vegans eat a zillion different kinds of fruits and veggies, nuts and nut creams, nut butters, plant-based milks and vegan dairy products (like coconut milk yogurt, non-dairy butter, cashew nut milk ice cream and vegan cheese), beans and legumes, and just like everyone else, sometimes cookies, cakes, chocolate, and desserts.  There is an abundance of possibilities for yummy, plant-based meals and snacks.
It doesn't have to be fancy food to be healthy and vegan.  The idea is to use whole, plant-based foods as the basis for meals.  And there there are tons of great vegan recipes out there that are quick and easy. (Check the Yummy Plants vegan recipe database for some inspiration).
Although it is fun to make fancy vegan food sometimes too!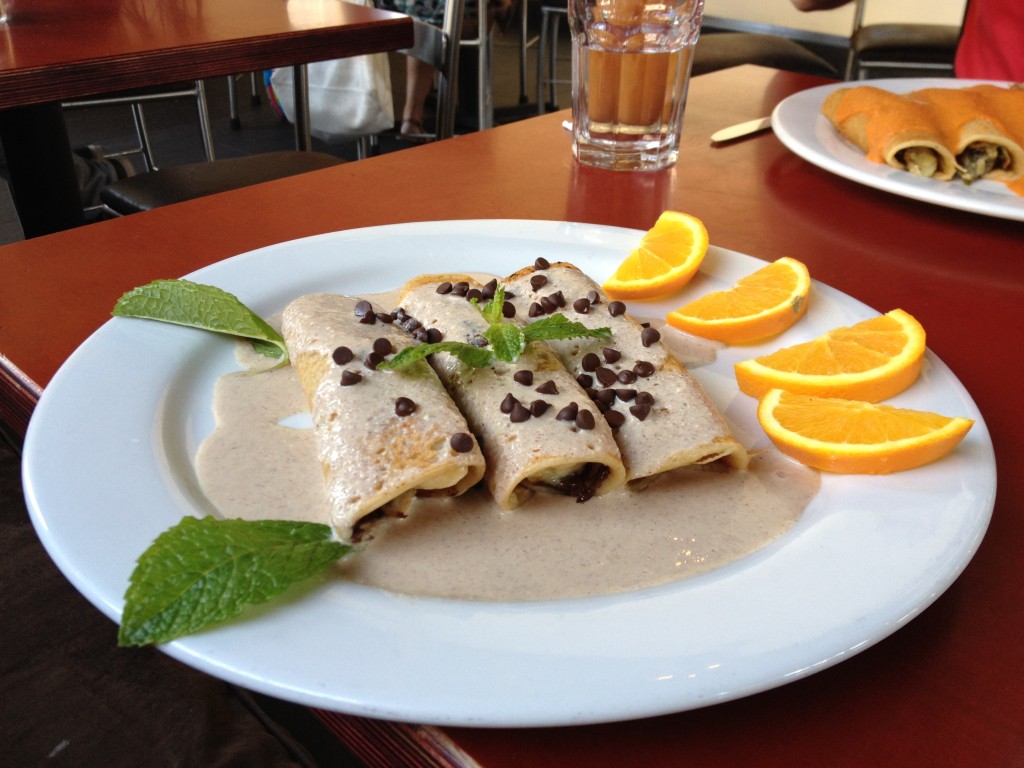 Just remember this rule of thumb: no dairy of any kind (including milk, butter, ghee, cheese, or sour cream), no eggs, no honey, and no chicken or beef stock, and no meat, fish, or poultry.
For a quick and easy guide to switch to vegan eating, pick up a copy of It's Easy to Start Eating Vegan.
Delicious vegan dairy substitutes can include:
Bases of coconut, almond, oat, rice, hemp, sunflower seed, cashew nut or soy.
Helpful vegan egg substitute binders include:
Apple cider vinegar plus water, applesauce, bananas, ground flax seed plus water or Ener-G egg replacer.

Some helpful resources from our library include:
Cookbooks we know and love:
Helpful websites:
Health: Physisicans Committee for Responsible Medicine and Dr. Joel Fuhrman and DiseaseProof.com
Nutrition: Vegetarian Resource Group
Recipes: Chef Chloe site of Chloe Coscarelli, winner of the Cupcake Wars and author of Chloe's Kitchen
News: VegNews Magazine
There are so many yummy plant-based options – give it a try! You'll see how easy it is to be vegan, how yummy it can be, and how many options you really have. Wishing you a yummy adventure :)
Leave a Reply
You must be logged in to post a comment. If you don't have an account, please register