Yummy Plants Butternut Squash Soup Featured in the So Delicious Recipe Contest! Please Vote for Us… Thank you :)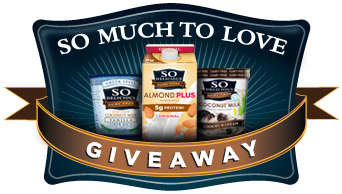 We have some exciting news…. our Yummy Plants original Butternut Squash Soup recipe is featured this week in the So Delicious Dairy Free "So Much to Love" Giveaway!
With features like the Yummy Plants 101, and the new vegan on a budget recipes section, we hope to inspire people to try a vegan diet.   Vegan meals are such an easy and YUMMY option; let's help spread the word!
How can you help?  Vote for the Yummy Plants recipe in this week's So Delicious® Dairy Free SO Much to Love Giveaway! You can vote once a day, and you'll be entered to win daily prizes each time.   And… if  the Yummy Plants recipe gets the most votes, you'll also be entered to win a great weekly prize!
Thanks for being part of the Yummy Plants community!  Please share with your social network!