Biggest Loser's Bob Harper Adopts Vegan Lifestyle
Contributed by Jason Knapfel of  DietsinReview.com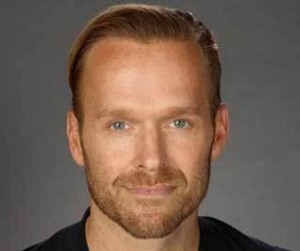 Biggest Loser trainer Bob Harper is one of the world's most famous fitness instructors. He's also now one of the most famous vegans.
The long-time vegetarian went vegan for a reason that may be surprising. Even though you would expect him to be in perfect health, looks can sometimes be deceiving. After attending a routine physical three years ago, Bob Harper was shocked to learn that his cholesterol levels were too high. Since he exercises and eats well, it must have been an issue of genetics.
This revelation led Harper to consider a plant-based diet. His new vegan lifestyle gave him the results he was looking for: lower cholesterol. In fact, once he made the lifestyle change, his cholesterol levels dropped an amazing 100 points.
"My body went through a major transition, but I can say as a vegan and now 45 years old, I feel better, stronger, and cleaner," says Harper. "This diet is a great fit for me. I'm not condemning animal eaters, but just showing there's another option that's out there."
Bob hasn't been without his slip-ups.
"I don't necessarily have a cheat day, but I do allow myself to indulge once in a while without beating myself up. The other day I broke down and had some pizza and it was so good!"
While Harper is mainly a vegan for health reasons, he's also an animal rights advocate who works with Farm Sanctuary, an animal protection organization that promotes laws and policies that support animal welfare.
If you aren't a vegan yet, but are considering it as a lifestyle change, the Biggest Loser trainer shares some of his words of wisdom. In fact, they really apply to anyone wanting to eat healthfully:
- Don't skip breakfast, or you will slow your metabolism.
- Don't forget to snack. Some of Bob's favorites are hummus, Greek yogurt with berries, and fresh fruits and vegetables.
- Vegan cuisine is tasty! One easy-to-make vegan dish that Bob loves is quinoa with black beans and salsa.
Being prepared is crucial.
"No matter what diet you follow, eating right isn't easy and takes planning," says Harper.
One Response to "Biggest Loser's Bob Harper Adopts Vegan Lifestyle"