Dairy-free Chocolate Cream Pie with "Live" Crust – YUM!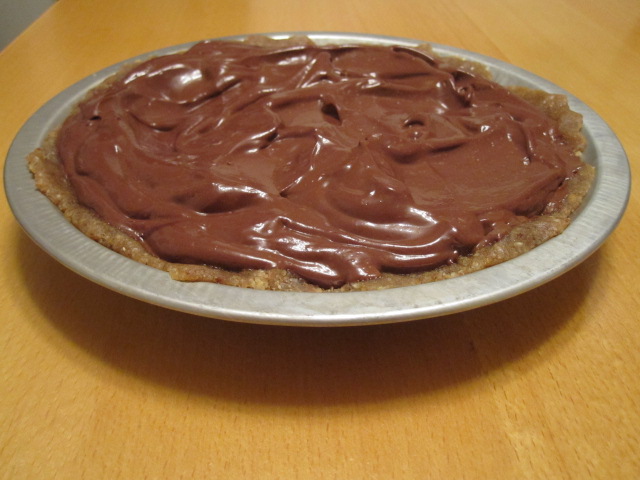 I was experimenting tonight with dairy-free desserts for holiday time.  I think I found a winner!
With its "live" crust of dates, soaked macadamia nuts and almonds, this dairy-free chocolate pie recipe is actually nutritious as well as delicious. The chocolate filling is made with extra-firm silken tofu and 56% dark cacao dairy-free chocolate.
I'm planning to bring it to a friend's home tomorrow for a party.  If it passes the test and is kid approved, I'll report back.
Hmmm… full of nuts and tofu, I think this chocolate pie is my favorite new way to get protein!
4 Responses to "Dairy-free Chocolate Cream Pie with "Live" Crust – YUM!"