Chipotle Expands Vegan Sofritas Option
When I drove my mom from San Francisco to Los Angeles, we made a pit stop off the 5 freeway around 6pm. I was nervous that the only thing I could eat as a vegan was a Clif bar at the nearest gas station until I spotted a Chipotle, which was like seeing a glass of water in the desert. Having lived in the San Francisco Bay area when Chipotle debuted its vegan sofritas option in February 2013, I was excited to know that I could have a really good burrito on the road instead of a protein bar.
Now vegans and omnivores can order this tasty blend of shredded organic tofu braised with poblano peppers and spices since fast casual chain Chipotle expanded its vegan sofritas option to 24 states across the US. Initially, Chipotle offered the sofritas in Northern California to test out the meatless alternative, and then opened it up to Southern California as well. Chipotle partnered with artisanal tofu company Hodo Soy based in Oakland, CA, to produce the sofritas. You can order this slightly spicy meat alternative in a burrito, tacos, or a burrito bowl. Don't expect bland chunks of tofu—the sofritas are addictive and delicious. Trust me.
Hodo Soy provides the massive chain with all of the tofu for the sofritas, and the company's organic, non-GMO tofu tastes delicious in the Chipotle recipe. "Hodo loves collaborating with Chipotle on the sofritas. It is a great opportunity for us to showcase how the exceptional quality of the our tofu, combined with chef Nate Appleman's recipe, become a delicious item that both vegetarian and carnivores love!" says Minh Tsai, founder of Hodo Soy.
As a tofu aficionado since I was a kid, Hodo Soy's tofu is my favorite because of its firm texture, non-GMO soy, and its fresh taste. Now that I live in Los Angeles, I miss picking up fresh Hodo Soy tofu from my local farmers market. If you're ever in the Bay Area, you must pick up a block of tofu (or the amazing tofu egg salad) at any local grocery store, or take a tofu-making class with Tsai, the master himself. For a peek inside Hodo Soy's factory and the making of the sofritas, check out this in-depth Fast Company article. I love seeing how the tofu is made!
Available now in 24 states such as New York, New Mexico, Wisconsin and cities like Chicago and Philadelphia, more omnivores, vegetarians, and vegans will have a plant-based option when hitting the Mexican fast casual restaurant. When asked about expansion plans, a Chipotle rep responded via Twitter that the corporation was working on expanding sofritas nationwide. WOO HOO! A complete list of locations offering the sofritas is posted on the Chipotle website.
In a press release about the development of the sofritas, Chipotle founder, chairman, and co-CEO Steve Ells said, "We are changing the way people think about and eat fast food. Sofritas is a very different menu item not just for Chipotle, but for any fast food or fast casual restaurant. It was really conceived with vegetarians and vegans in mind, but it's so delicious that we believe it will have a broad appeal on taste alone." With more than 900 restaurants across the United States, the expansion plan for the sofritas option might some day bring a vegan option to all locations. And I, for one, can't wait.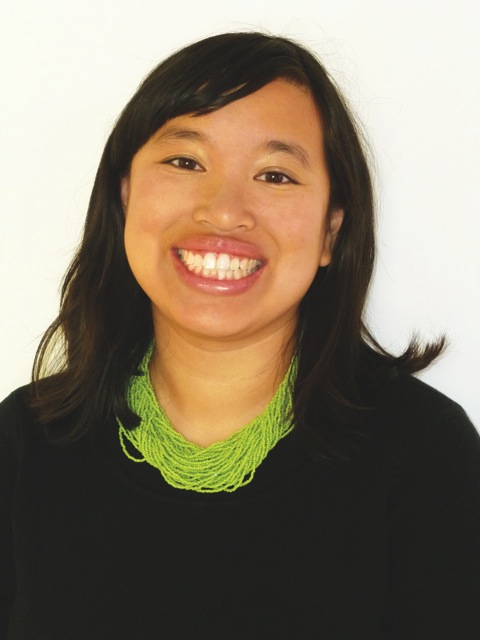 Jennifer Chen is a freelance writer and editor, playwright, and middle-grade author who can't wait for Hodo Soy to sell tofu in LA. She lives in Los Angeles with her TV writer husband, three-legged cat, adorable pug, and huggable yellow Lab.